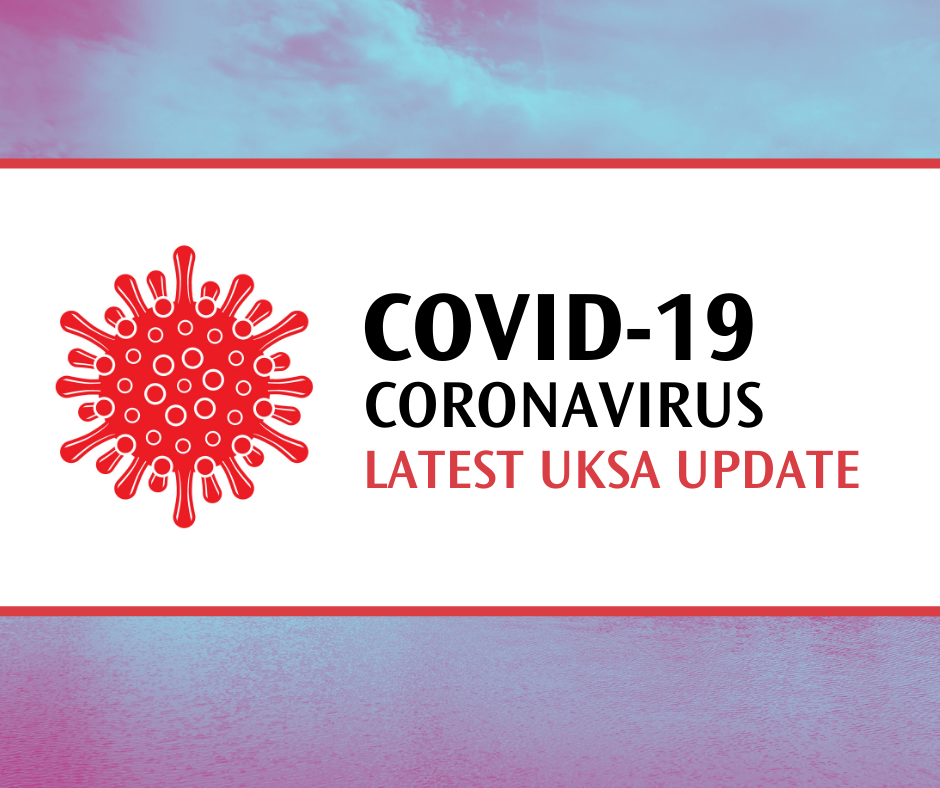 Following the Prime Minister's statement on Monday 4th January 2021, due to the Government guidelines that all UK educational establishments were required to close until at least the middle of February, UKSA accordingly ceased operations on site on 5th January. However, legislation that was passed by Government on the evening of 6th January suggested that as a provider of professional and vocational training, UKSA maybe able to operate, albeit in limited manner. Statements from our governing bodies made it very clear that commencing any operations could only be considered following a stringent risk assessment.
As a matter of urgency, the executive team at UKSA, have worked diligently in the last few days, liaising with our governing bodies and Public Health England to determine what level of activity we will be able to deliver on our site, and when. We have carried out detailed risk assessments, given the current COVID situation in the UK, and particular reflecting on the perilous nature of the significant rise in cases on the Isle of Wight and the associated pressure on local NHS resources.
Considering this context, and the imminent threat of potential further restrictions, the Executive Team have made the decision to recommence training on our Cowes site on 1st March 2021, with strict COVID procedures in place to protect all students and staff on site. We will continue to support as many students as possible with Live Online learning in the period during our suspended operations.
We want to reassure all our students that we are as eager as you are to commence your training as soon as possible, and we are all frustrated but the current situation. However, we have a legal and moral responsibility to protect our students, staff and the wider community to keep our staff as safe as possible, and this continues to be our primary concern.. During the next few weeks, the team will be putting in place further measures to ensure that we remain as COVID secure as possible.
We have completed a revised planning and capacity process for both new and returning students reflecting recommencing training activity on site on 1st March 2021 to ensure that we can maintain social distancing measures. We know how important your training is, so please be assured that we will be in contact with all affected students within the next few days to discuss the options and dates as to how we can commence your training plans as soon as possible.
As ever, this is a constantly evolving situation, so we will continue to monitor the guidance from both Government and our governing bodies to provide all students with timely updates if required. In particular may we remind our overseas students that they will need to take a certified COVID test up to 72 hours prior to their arrival in the UK.
We thank you for your continued patience and understanding, and as ever, the UKSA team is here for you and will support you in any way we can. We sincerely hope that you all continue to stay safe and we look forward to welcoming you back to UKSA from 1st March 2021.
Ben Willows
UKSA Chief Executive Officer
Useful links