Top of the range equipment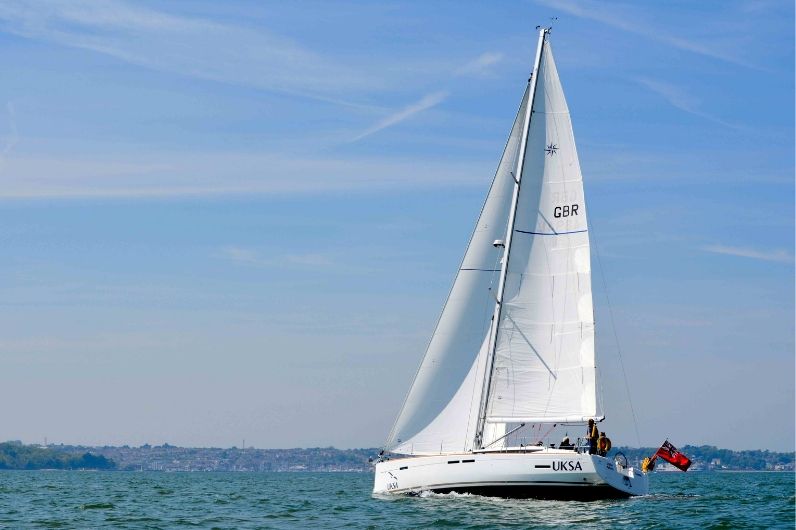 Yachting
Our fleet of sailing yachts ensures that students have access to the broadest possible range of experiences at sea.
The yachts we currently use for sail training
Two 'Farr' 65ft yachts designed specifically to be high-performance racing vessels that can be safely sailed by an amateur crew
Four 'Jeanneau' 449 yachts, which provide a great balance between performance and cruising comfort
Three 'Colgate' 26ft matched keelboats give confidence and skills to beginners
Three 'J80′ keelboats – great fun and designed specifically for training and racing
Dinghies and kayaks
Dinghies
We have a large fleet of dinghies, from those suitable for beginners such as RS Quests and RS Visions to those for a more advanced dinghy sailor like RS500's, RS Cat 16's and Wayfarers which we use for RYA double handed spinnaker courses.
Kayaks
With a selection of over 40 professional kayaks, there is a type for everyone. These include Pyranha river kayaks and Ocean Pro sit-on-tops, as well as open Canadian canoes that are ideal for touring.
Windsurfing & paddleboarding
Windsurf
Our windsurfing equipment covers everyone, no matter what level you're at. We have Starboard models ranging from the Rio, Kode and for the more intermediate windsurfer the Carve. For the advanced windsurfer, we also have Taboo Bullet boards. These can all be used with a range of sails from our smaller 4m to the larger 7m from brands Tushingham a Gaastra. We also have a range of RYA Fast Forward land-based simulators that help you learn basic skills before putting them into action on the water.
Stand Up Paddle Boards
Our large fleet of paddle boards from RED Paddle Co. and Vandals means that there are enough boards for everyone.
Power craft
RIBs
We currently have over 20 RIBs and small power vessels for a variety of different activities. These include 6 metre/75hp RIBs, smaller 3.5m boats, 18ft displacement launches and a 23ft semi-displacement.
Jet skis
With two SeaDoo jet skis in our fleet, students not only have some high-speed fun on the water but our jet ski course also complements our career courses.