Capital Investment Programme
£4.1m
Total Raised So Far
3000
Extra School Children Each Year
Making UKSA fit for the next generation 
Reinforcing our commitment to widen our positive impact on the life skills and career prospects of young people at a time when they need it most, UKSA has embarked on a capital investment programme.
Our existing accommodation is tired, worn-out and only 55% full due to strict safeguarding policies that prevents us accommodating more than one group at a time in each block. This poor accommodation is directly impacting our ability in driving a great service and we risk loosing the opportunity to enhance young peoples lives.
The building of our new accommodation block will increase available beds from 66 to 136 all with en-suite facilities including two wheelchair accessible bedrooms and provide new study areas, meeting rooms, and a reception located at the main entrance, offering a welcoming and secure environment while improving overall safeguarding for students.
Our Journey
What's coming next?
Below are the next steps in our exciting new build project.

Wall of thanks
We are grateful to the Trusts & Foundations and individuals who are supporting our plans to create a new, safe accommodation for our students.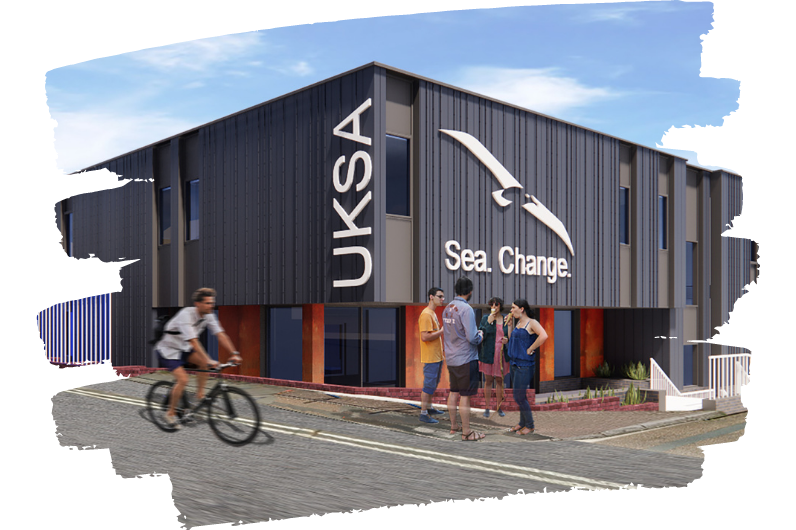 More than bricks and mortar
UKSA is more than bricks and mortar. We are still seeking additional funding to ensure we have the facilities and assets that create a world class learning and training environment to help us achieve a lasting impact and positive outcomes for our beneficiaries.