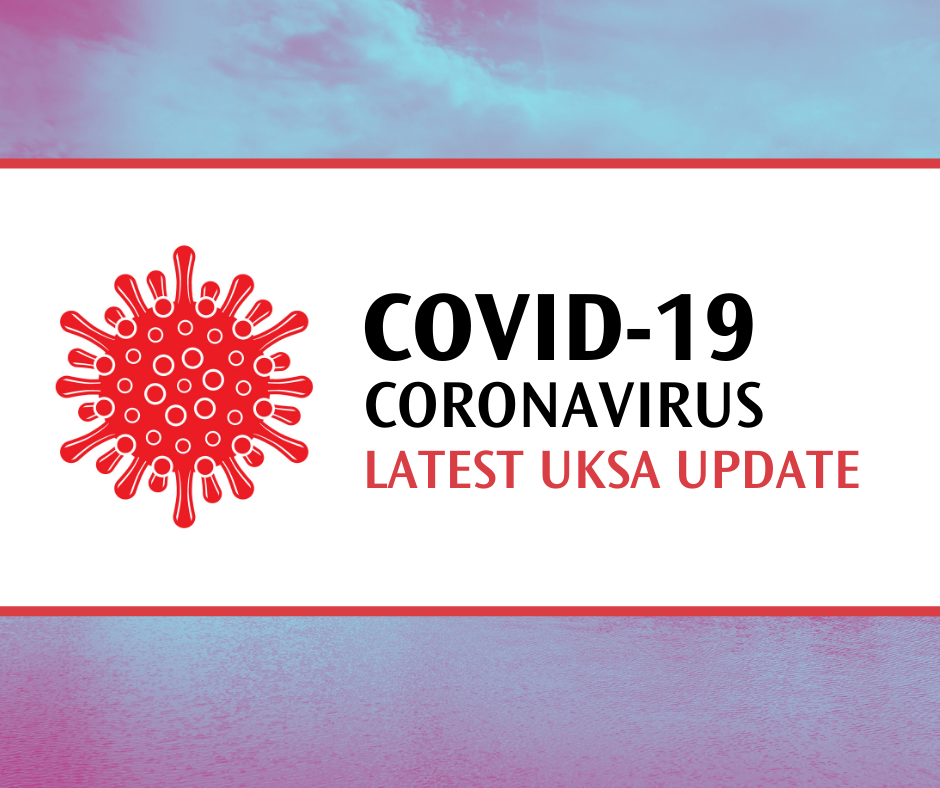 Following yesterday's announcements by both the Prime Minister and the Department of Education, regarding the updated tiered approach across England, alongside the associated restrictions for education establishments; UKSA's Executive Team have as a matter of urgency examined the latest guidance and the implications on our ability to continue to safely deliver our MCA and Career's courses.
Whilst the guidance is complex, Government guidelines are explicit that practical education and vocational training leading to employment can continue. So UKSA will remain operational in January 2021 and will continue to deliver our long-term education and professional employment training programmes. As ever, our focus remains on keeping all students and staff at UKSA as safe as possible.
Having diligently reviewed our current course programme and operations, we have taken the decision to further reduce numbers of students on site in order to ensure we can adhere to social distancing rules, whilst implementing a staggered start to courses in January 2021. However, this is an ever-evolving situation, and we will continue to monitor all guidance closely to provide our current and future students with timely updates.
We will continue to strictly comply to all COVID-19 rules, and where necessary will update our procedures, according to any new guidance published.
Students and all visitors to our site are kindly reminded that in this current environment, the only way that we can continue to keep UKSA staff, students and our local community safe is for everyone to remain on high alert and to stringently follow our strict rules and procedures.
These include:
Prior to arrival
Complete and return self-declaration before coming to site, and accept a pre-arrival call from our reception team
Observing minimal contact prior to arriving at UKSA.
Adopting the NHS Track and Trace App
Whilst at UKSA
Strictly maintaining all social distancing rules, especially adhering to access only to assigned accommodation block and individual rooms
Acceptance of daily temperatures to be considered as normal
Face coverings must be worn in all indoor areas
Frequent washing of hands or use of hand sanitiser provided
Remain within dedicated student Bubble for the duration of stay
Adhering to the Tier 4 restrictions both on site and in our local community
COVID-19 symptoms reported to UKSA manager
Notifying us immediately if you have been contacted by NHS Track and Trace
The UKSA Team have put in place a significant amount of COVID processes to protect everyone whilst on site; https://uksa.org/keeping-you-safe/, however it is everyone's collective duty to strictly follow all guidelines to ensure everyone at UKSA stays safe and well and we urge you to review your Student Code of Conduct. UKSA will be adopting a zero tolerance for any student not abiding with these guidelines and they will instantly be removed from site.
For further protection we have purchased additional COVID rapid tests to instantly test anyone with symptoms or who has been notified through Track and Trace that they have been in contact. Isolation rooms will be available at UKSA for anyone who has tested positive.
Students are asked to remember that if told to self-isolate on our site for the 10 day period and this isolation extends past the end of the scheduled training course, the cost of these additional days staying within our accommodation will be borne by the individual.
It is vital that everyone takes individual and collective responsibility for their behaviour and social distancing whilst at UKSA. We are extremely fortunate to be open and able to run our courses and are doing everything possible to avoid having to suspend training courses but we can't do this without the support of our students. So we ask everyone to please come prepared to play their part in doing everything we can to minimise the risk of infection and outbreak.
Whilst these procedures might seem onerous, they are essential to ensure that we continue to deliver your training in a safe way and to avoid any disruption to UKSA's operations. Any questions should be directed to our Customer Liaison Manager at [email protected].
Thank you for your continued support.
Ben Willows
UKSA Chief Executive Officer
Useful links