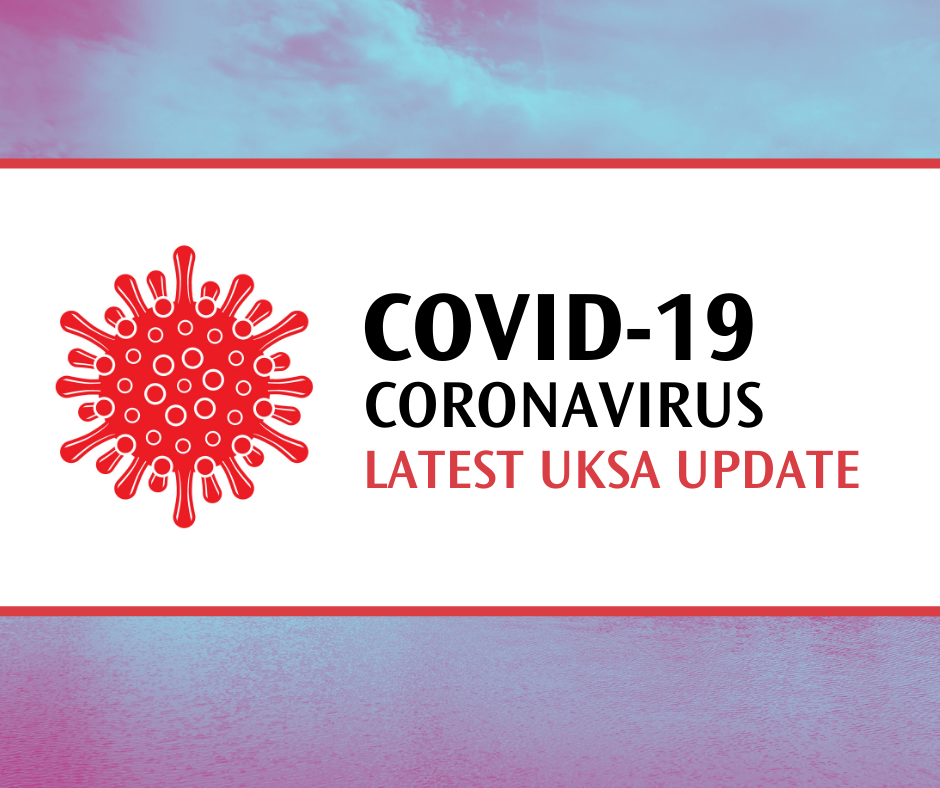 UKSA is continuing to closely monitor the developments surrounding the current Coronavirus pandemic which is affecting all our families, our businesses, our communities and our way of life. Following the Government's latest announcements, UKSA will sadly continue to suspend operations in line with these guidelines. We expect that further information as to when exactly we will be able to resume operations will become available in the coming weeks. We will update you all at the next key government decision point and announcement on the 1st June.
The support and health of all of staff, partners and customers as ever remains our priority and key staff remain contactable by telephone, email or via our website during normal business hours. If you need to speak to us regarding a forthcoming visit, please do contact the team and they will help to advise you. For all students who are booked on courses during this period we encourage you to speak to our Customer Relations Manager at [email protected] to discuss your options which include rescheduling your course. We would like to reassure you that we will do everything we possibly can to ensure you receive the training that you require.
We will continue to explore ways to ensure training programmes and the thousands of children and young people can return to UKSA and experience our transformational #SeaChange activities once this unprecedented situation passes. We hope that you and your loved ones stay safe and well.
Ben Willows
UKSA Chief Executive Officer
Useful links