From sales executive to work on a 90+m classic motor yacht
Lewis had a lifelong love of sailing – racing dinghies competitively and even living on a boat when he was working as a Sales Executive, a job he hated. As one of the recipients of the Noel Lister Memorial Fund, Lewis turned his passion into a profession thanks to UKSA's Professional Yachtmaster Offshore. Lewis shares his story with us:
"I graduated from university as a fully trained recording engineer and then worked in this role for two years part-time. The work was badly paid and not very readily available, so I struggled! I then worked as Field Sales Executive, but alas I hated sales and I hated my job. I needed a change in my life as I was growing increasingly unhappy with my situation.
A keen sailor since 17 – mainly dinghy sailing
I had been a keen sailor for 17 years, mainly dinghy sailing, competing in the Welsh and GBR squad in lasers and I bought a yacht to live on whilst working after graduating. These things combined made me wonder if I could make a living from sailing, as it has always been my one true passion. Low and behold I could! So I quit my job and signed up for UKSA's Professional Yachtmaster course.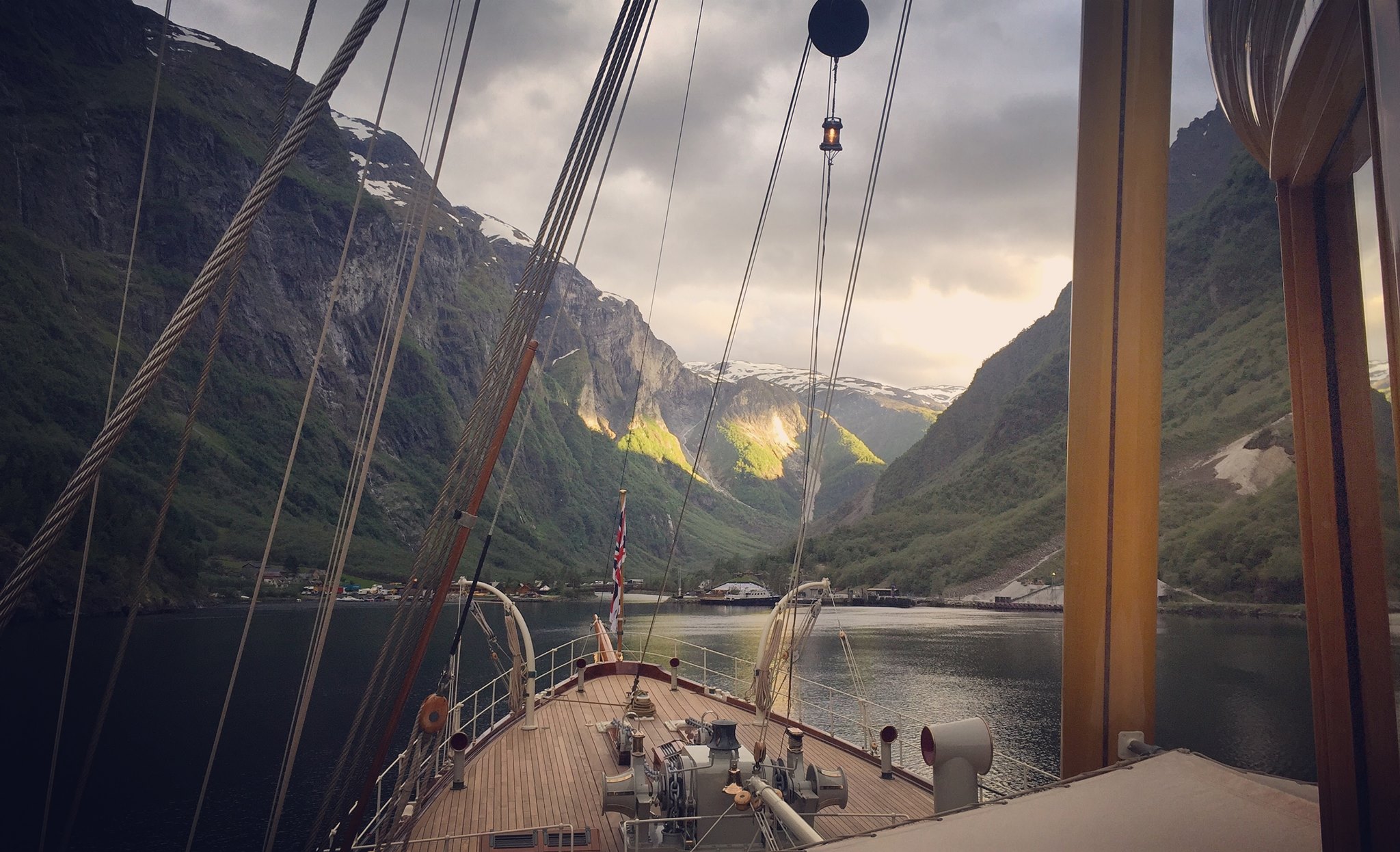 The highlight of my time at UKSA was crossing the channel for the first time
I lived aboard my yacht in Cardiff prior to UKSA and I only did short sailing trips, so the highlight of my time at UKSA was crossing the channel for the very first time. The most important thing I learnt was when the going gets tough, don't give in. I had to tell myself that a few times whilst trying to complete my training in the middle of winter.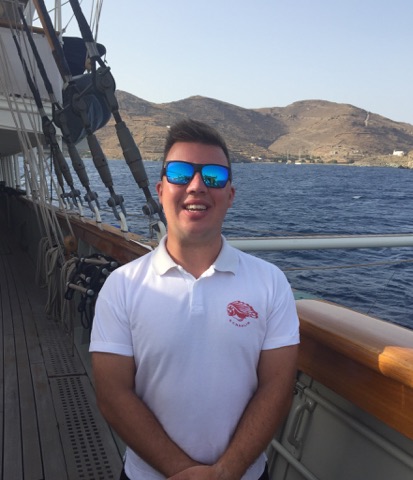 What was your first job after graduating?
My first job after leaving UKSA was skippering a 55ft sail yacht for a family from Israel. I worked alone taking care of every aspect of their boat. They put all their trust in me and it gave me a huge confidence boost.
I now work on a 90+m classic motor yacht originally built in the 1930s. I never imagined I would work on such a vessel; I now get to call it home and spend 10 months of the year travelling the world on it, which has to be the highlight of my career so far!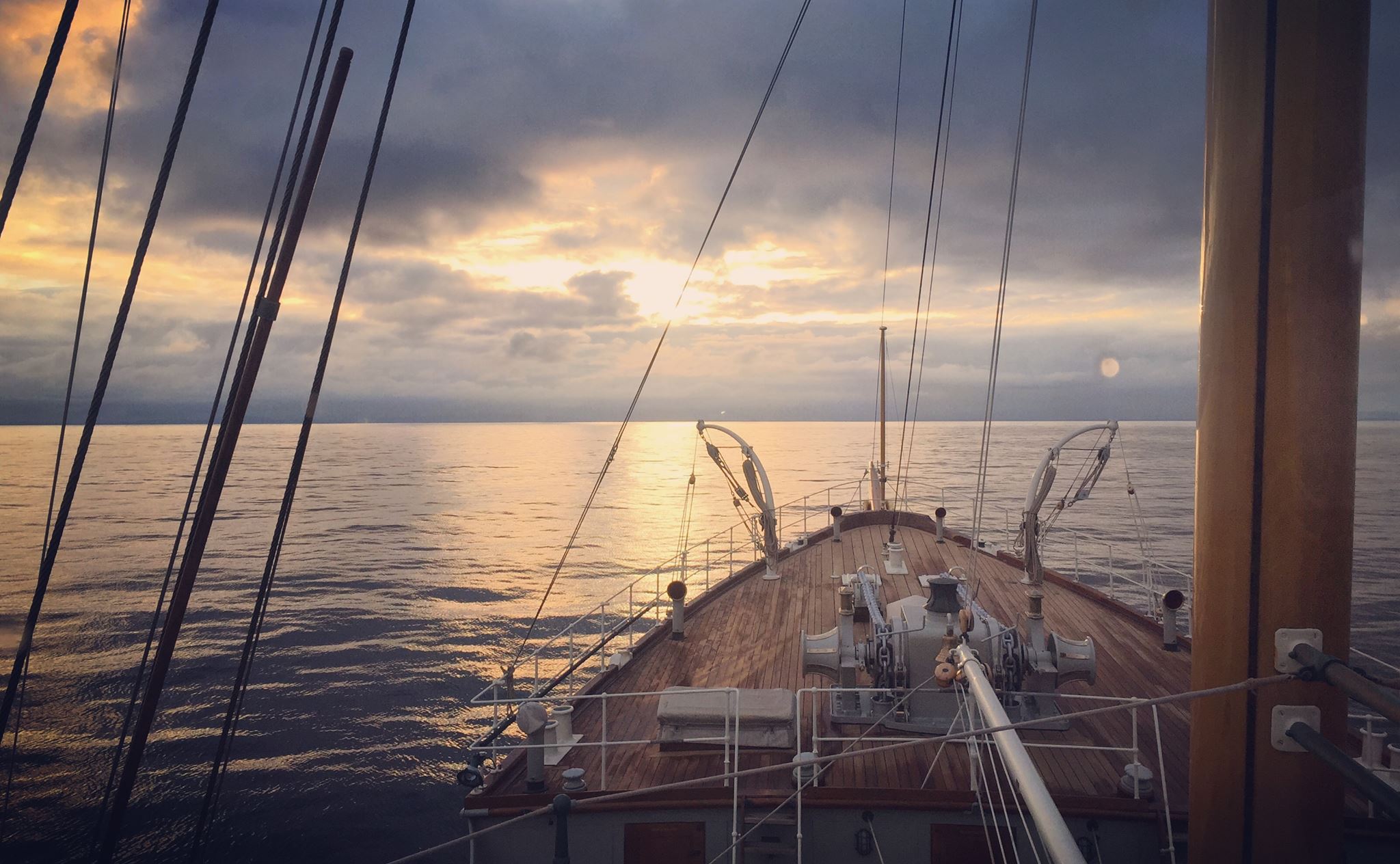 What tips would you give someone considering a maritime career?
All I can say is that I fully encourage anyone considering a career at sea to get in touch with UKSA. Not only for the courses they provide, but the support and advice they give you after completion is second to none.
Their careers department is responsible for every job I have had so far and I am very grateful for everything UKSA has done for me. My life has gone from office work, with a 9-5 motorway commute, to travelling the world on a superyacht; it's life-changing stuff. I owe a lot to UKSA for getting me kick-started, and for making me as happy as I am!"
For more information on UKSA's Professional Yachtmaster training, please visit:
http://uksa.org/professional-training/deck/professional-yachtmaster/