Madeleine Thomason – from retail to a sole stewardess on a 29m motor yacht
Training at UKSA helps those looking to work in the immensely popular superyacht industry to stand out from the crowd. Our courses equip students looking for a career that combines work and travel to embark on a successful and life-changing career that could take them anywhere in the world.
Having just completed our Superyacht Hospitality Training, Madeleine Thomason has been offered a job as a sole stewardess on a 29m motor yacht, so will be heading down to Antibes at the beginning of March. Madeleine shares her story:
"Before coming to UKSA I was working in retail as a sales advisor and had previously worked in bars and restaurants. I decided to study at UKSA because some of my friends had done it and had had the best experiences; they now have amazing jobs working on yachts all over the world.
I had so much fun and I have met friends for life!
Day to day life at UKSA was fairly routine but I tried out new things every day as the classes were always different. In my breaks and downtime, I socialised with new friends and with people already working in the industry. I had so much fun and I have met friends for life! So many people have interesting stories to tell and you can gain some useful tips for your future career.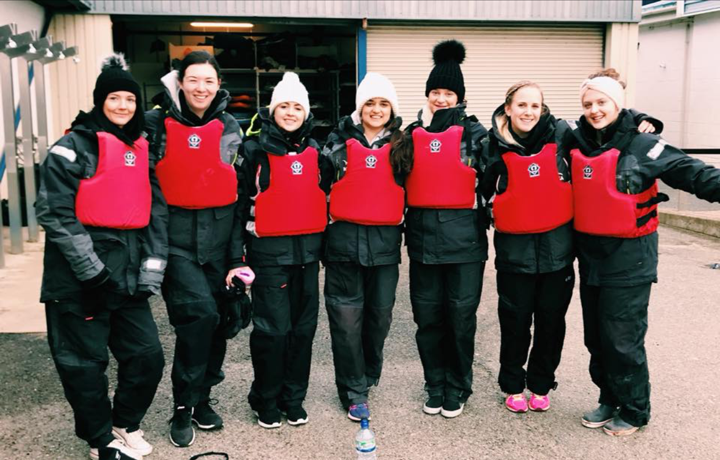 I made sure I did my research to find the right job for me
I have a sailing background and have sailed for most of my life, but since being at UKSA I have gained qualifications and experiences that have made a dramatic difference to my chances of getting a job in this super-competitive industry. If I was to advise someone studying at UKSA I would say have a plan. My background in hospitality was useful but at the end of the course, I made sure I knew what I wanted to do and I researched jobs, crew houses and crew agencies.
To find out more about our Superyacht Hospitality Training please visit: https://uksa.org/professional-training/deck/superyacht-interior-foundation/