Choosing the Cadetship prepares you to enter the superyacht industry
Training at UKSA helps those looking to work in the immensely popular superyacht industry to stand out from the crowd. Our courses equip students with the right skills to embark on a successful career that could take them anywhere in the world. Current student Poppy Douglas is only halfway through her Superyacht Cadetship and has already travelled all over, gaining valuable industry experience. Poppy shares her story:
"I am currently doing my Superyacht Cadetship with UKSA. I've completed Phase 1 and at the moment I'm doing Phase 2 – gaining experience working on a vessel before I return to do my Yachtmaster Ocean and Efficient Deck Hand (EDH) training. Hundreds of people flood to the Med every year, and the fight for a job is becoming tougher and tougher. Through studying this course and entering the job market with a strong CV, good references and a fantastic support system back at UKSA, the job-hunting becomes a lot easier and more successful. Had I not chosen to do the cadetship, I would have been unprepared to enter this industry, both in terms of knowing what to expect and how to go about the daunting task of 'dock walking.'
After graduating I began dock walking in France…
Shortly after finishing the first part of my course, I flew to Antibes, France to begin dock walking. I shared an apartment with five students from my course, adding a sense of adventure and excitement. All six of us looked after each other as if we were family supporting one other the whole way through.
I secured a job on a 37m sailing yacht within a week
Within a week, I secured a job on a 37m sailing yacht and began my first Mediterranean season – I loved every last second of it.
Working in this industry has allowed me to travel and meet people
A few months later, I knew it was time for me to move on to something different and more challenging so I joined an incredible 126m motor yacht in Indonesia. Working in this industry has allowed me to travel outside Europe for the first time, meet people from all over the world and learn skills that before I could only dream of – I couldn't have done any of this without my training at UKSA.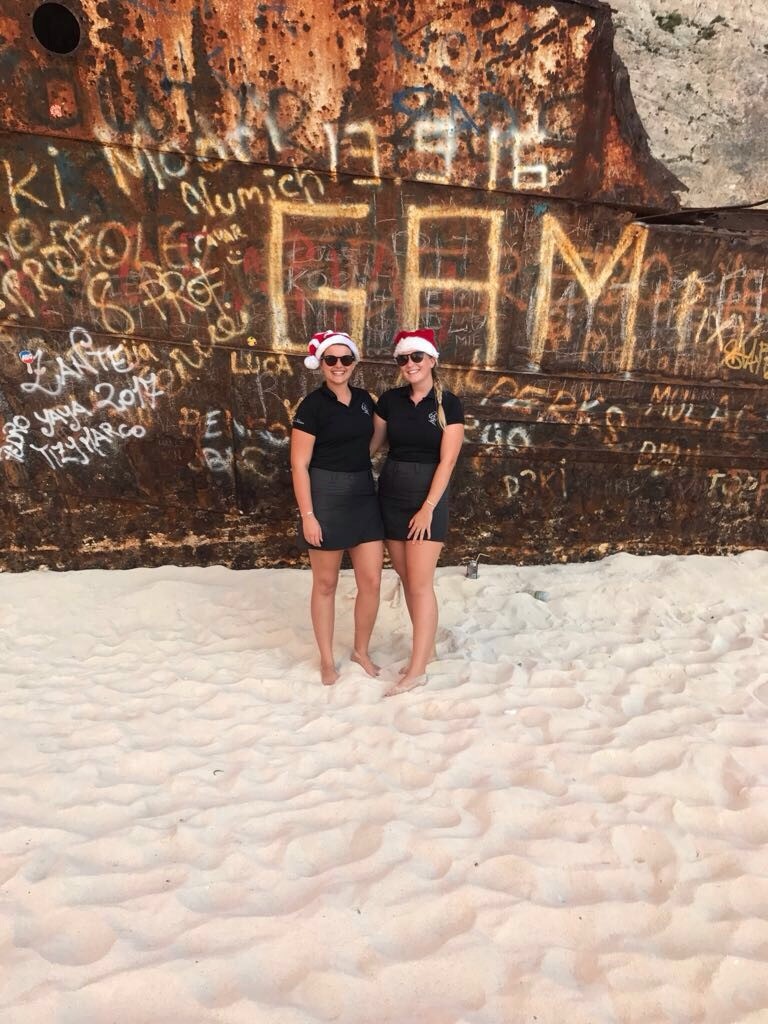 I have so many happy memories of my time at sea
I've made friends and memories that will last a lifetime. The staff at UKSA are just fantastic – everyone from course leaders to skippers to the housekeeping staff. Everyone is so helpful and willing to do anything to make you as comfortable as possible. I have so many happy memories of time spent at sea, despite being soaked through a lot of the time!
Having my crew there through both the good and hard times is something I still cherish today. I already can't wait to return for the next phase of my course."
To find out more about our Superyacht Cadetship, please visit http://uksa.org/professional-training/deck/superyacht-cadetship/