Have you finished school and would like to set the foundation for a Maritime career?
The Maritime Foundation course gives you the basis to enter the maritime industry. Providing learners with skills and qualifications that demonstrate their competency to work as a seafarer.
If your ultimate goal is to broaden your horizons and gain skills required to start a career within the maritime industry then this is the course for you!
About the course
UKSA's 2-year Maritime Foundation course is aimed at those who have no prior experience of the maritime sector,  provides the essential skills, qualifications and knowledge required to start a career within the industry.
You will develop practical knowledge and skills in areas such as maritime safety, vessel rope work, anchoring, mooring operations, securing a vessel for passage, vessel construction and stability and control operation of survival craft and rescue boats.
On completion of this qualification, learners are able to progress towards employment within the maritime sectors including superyachts, merchant navy, royal navy, workboats, fisheries etc. Aiming towards roles such as seaman or deckhand.
Other progression opportunities require further qualifications and time spent at sea in order to qualify for the necessary internationally recognised certification, including:
Bosun
Chief petty officer
Senior rating (on-board large yachts)
Junior deck officer (merchant navy)
Mate (tugs)
This qualification will also give the learner an opportunity to achieve the required UCAS points to progress onto UKSA's foundation degree attached to the Superyacht Cadetship programme.
Who is this Maritime Foundation for?
This course is funded as part of a full-time 16+ further education (FE) programme. Ideal for Isle of Wight students with no prior experience of the maritime sector, who are looking for a role within the maritime sector or want a structured pathway towards our flagship Superyacht Cadetship.
For further information contact UKSA on (01983 203038) or the Student Services team at the Isle of Wight College (01983 526631).
Prerequisites
Interest or desire to start a career within the maritime industry
Successful interview at UKSA
Students who do not have a 9-4 GCSE grades in English or Maths will be required to complete functional skills or GCSE's in English and Maths, whilst attending The Maritime Foundation
Benefits
Gain and develop essential skills valued by employers
Increased chance of sustainable employment
Further career progression opportunities within the maritime sector
Industry knowledge and guidance
Up to 56 UCAS points
A pathway onto our flagship Superyacht Cadetship course
Practical learning in a maritime centre of excellence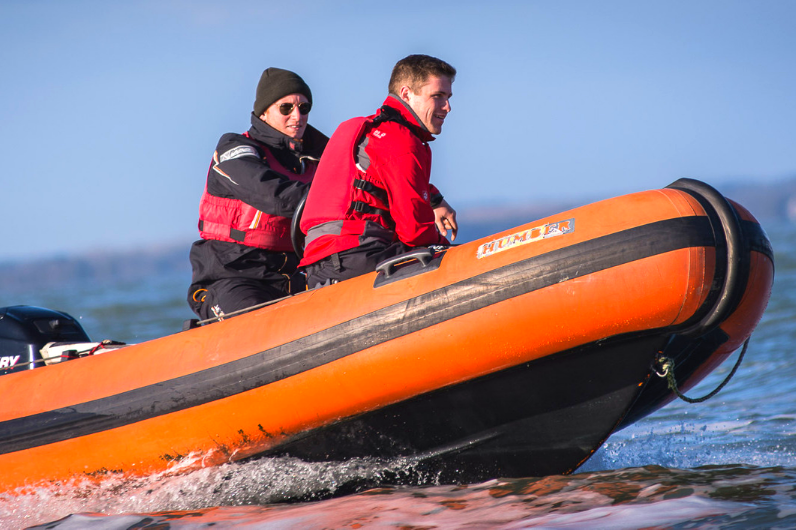 Qualifications gained over 2 years
Year 1: SQA Level 2 in Maritime Studies Able Seafarer (Deck)
Year 2: NCFE level 3 certificate in sport and physical activity – 56 UCAS points
SQA Modules (year 1)
Maritime Sector Overview
Vessel Ropework, Anchoring and Mooring Operations
Securing a Vessel for Passage
Vessel Construction and Stability
Control operation of Survival craft and rescue boats
NCFE Modules (year 2)
Outdoor and adventures expeditions
Preparing for a career in Sport and Physical Activity
Exercise, health and lifestyle
Principles and Practices in outdoor adventure
Skills for water-based outdoor and adventurous activities
Equipment and Facilities for outdoor and adventurous activities
Enrichment & employability skills
RYA First Aid
RYA Marine Short Range Radio
MCA STCW Basic Safety Training
RYA Powerboat Level 2
RYA Safety Boat
RYA Tender Operator Licence
British Canoeing Paddleboard Instructor
RYA Competent Crew
RYA Personal Watercraft Proficiency
RYA Day Skipper Shorebased and Practical
Extras
Entry-level Engine Maintenance course
Introduction in Keelboating
Course structure
During this 2-year programme, 60% of your training will be practical with the remaining 40% theory.
Want to apply, why not attend a selection day?
If you're interested in applying for the Maritime Foundation and would like to attend a selection, please contact UKSA to register your interest. Or alternatively, register with the Isle of Wight College as detailed below.
Select 'courses'
Select 'activity leadership'
Select either 'course of interest' or 'apply online'
You can now apply online by registering an account or using an existing account
This course is funded as part of a full-time 16+ further education (FE) programme.
If you are aged 18+,  we would advise looking at our career training courses. Or why not join us on an open day?