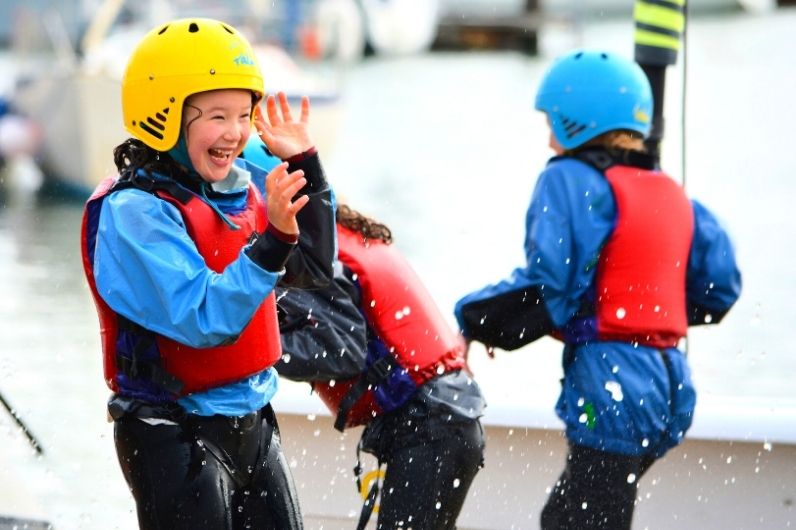 UKSA is a national maritime sailing youth charity. Each year UKSA welcomes over 10,000 individuals, of those 2,000 are students who go on to work or enhance their existing careers in the superyacht and maritime industries.
The global COVID-19 pandemic has had a devastating toll on young people's lives and well-being, with those from disadvantaged backgrounds being disproportionally impacted. It has not only been classroom-based education that young people have missed out on. It's also the social interactions with peers, participation in physical activity, and meaningful employment opportunities.
Recent figures released by the Office of National Statistics show that three-fifths of those who have lost jobs are under 25. Employment for those aged 16-17 has fallen most significantly, with only one in six now working (Youth Futures Foundation, 2021).
In a letter sent to the prime minister last Thursday, explorers, celebrities, authors and sporting figures joined headteachers, councillors, charities and outdoor education providers to call for residential school trips to be allowed during the summer term, when hotels are due to be reopened.
The letter included signatories from England rugby coach Sir Clive Woodward, the children's author Sir Michael Morpurgo, the Olympic gold medal winning canoeist Etienne Stott and the explorers Benedict Allen and Victoria Humphries.
With more than 2 million children a year usually taking part in outdoor education, the benefits to health and wellbeing are clear.
But a ban on residential school trips since March 2020 has already led to 30 centres closing their doors permanently.
At UKSA, we inspire young people to broaden their horizons through our life enhancing water-based adventures, education and training. We know that many children and young people are missing out on life-changing opportunities because schools, local authorities and parents simply can't afford to pay for them. The fragility of these young peoples' mental health is exacerbated by a reliance on isolating social media 'screen time', which has been made worse due to the pandemic. Our outdoor learning programmes on the water are the antithesis to this and support the wellbeing recovery which is needed alongside the financial one.
The safety, well-being and enjoyment of those visiting UKSA are our number one priority. We are ready to play our part in the wellbeing recovery and our Covid-safe measures will enable us to open safely.
Ben Willows
UKSA Chief Executive Officer