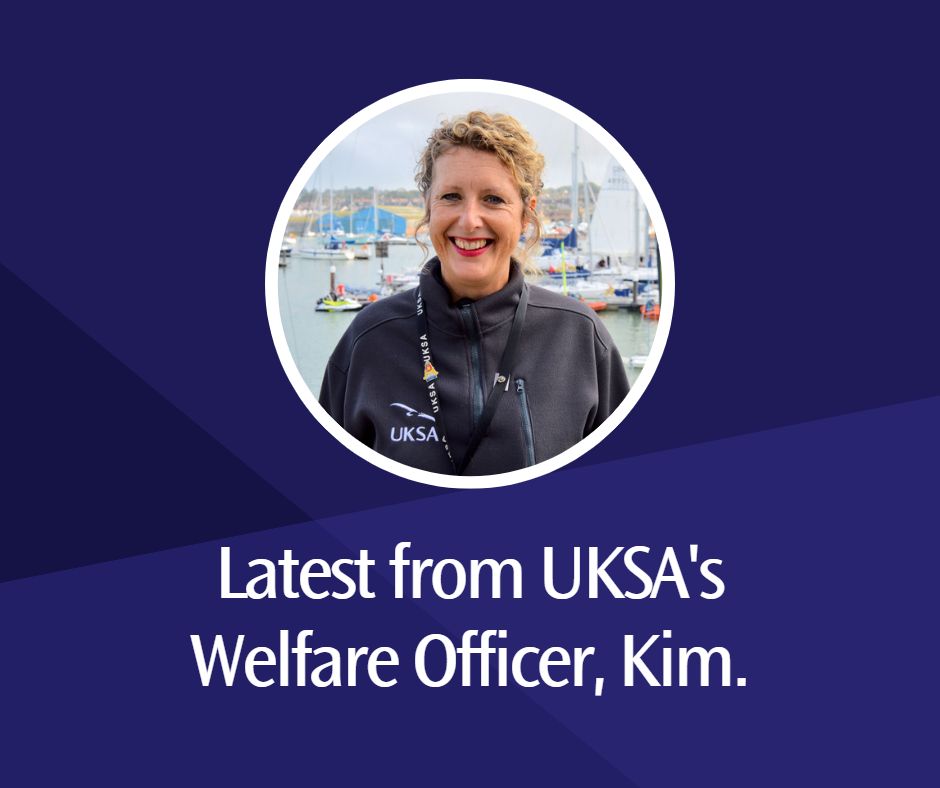 We are starting to see those metaphorical green shoots of recovery in Superyacht crew recruitment. Crew agents have been reporting an increasing number of vacancies each day with owners keen to get back onboard as soon as travel restrictions are eased. However, with a delayed start to the season and many new crew eager to embark on their careers in the industry, there are unfortunately a few unscrupulous individuals out there looking to take advantage.
UKSA is committed to providing crew with up to date advice and guidance so asked Erica Lay of EL Crew Co, to share her top tips for spotting a possible scam. With over a decade's experience in superyacht recruitment she has a wealth of knowledge and experience in the industry to impart:
Unfortunately, as with everything in the world there's always a few dodgy individuals trying to take advantage of people's trusting nature. Over the years we've seen scams here and there appear, often on yacht websites where anyone is able to post a job, but more often than not, on Facebook job pages (as it's so easy to set up a fake account). Here's a few pointers to avoid being targeted by scammers.
Many ads claim to be representing big companies. Examples include Seabourn Cruises, Cunard Cruises. Often cruise ship companies looking for yacht crew (there's your first clue). So, Google the company they claim to be from. If it's a real company have a look at their contact details online, and…
Check the email address. E.g. if it's supposedly a company advertising for full crew, why is the "captain" using a gmail address? Or asking for sensitive personal info to be sent via Facebook messenger? That's not professional.
A great tip from an IT friend of EL CREW CO is to use a domain look up tool like www.whois.domaintools.com to find out if the web address was recently registered (i.e. could be a fake company) or if it's been around a while.
If it's poorly written advert with typos, grammar errors etc, it's likely to be a fake.
If they give a phone number, call them up. And if they don't, ask them for one. See how they sound on the phone. I've done this a number of times and it's very interesting when someone with a very British sounding name, i.e. Admiral John Smith, sounds anything but British. Also interesting to see how they answer the phone (or if another person does) and what you can hear in the background. Clue: farm animals, screaming kids etc, not good. And another thing, I've never met an Admiral who runs a yacht… they're usually Captains and at most, some may refer to themselves as Master Mariners.
If it's someone claiming to be a crew agent, ask to see their data protection policy. Crew agents should store your CV and certs on a SECURE online database, not just email. That's your personal info you're giving out to a random on the internet. Remember, anyone can set up a facebook page with a business name. Professional businesses have websites, online security and GDPR policies. If you're in any doubt, don't send your information.
If they ask you for money for a visa or a flight (usually with a promise of reimbursement), it's a scam. Especially when they want it by Western Union or some other cash wiring service. Never part with money! That also goes for agents – it's illegal for a crew agency to ask you for money, be it to "subscribe" to their jobs or for some sort of admin fee. True agents get their fees from the yachts, not crew. Ever.
If they ask for your passport and other official documents before you've even had an interview, run away. You may be offered the job immediately in return for these documents.
There's no need to send anyone your passport info unless they're booking a flight for you. This comes after you've been interviewed and you're happy with an official job offer, and should actually have a contract.
If the salary on offer seems exceptionally high, it's a scam (e.g. we've seen deckhands being offered 10k a month).
Trust your gut. If you have any feeling that it's not legit, it probably isn't
If you have ANY DOUBT then ask for a second opinion from someone you trust in the industry.
I'm always happy to give an opinion. Not sure if you'd know that about me as I'm not outspoken and terribly shy
Stay safe out there!
Erica.
About El Crew Co.
Erica Lay has worked in international yacht crew recruitment since 2007. She has developed her own unique way of sourcing and interviewing yacht crew with great success. Having managed two international crew recruitment offices she brings a wealth of ideas and experience with her and has always strives to provide the most professional service to her yacht clients.
Erica has worked with some of the largest and most prestigious yachts in the world; not that size matters… She thrives on the challenges involved in sourcing crew for all yachts large and small, and treats every single client´s crewing requirements as an individual project. Erica has a vast network throughout the yachting industry and is known internationally as the person to speak to regarding working on yachts – be it your first yacht job, or your twentieth year in the yacht industry.
She loves the recruitment side of the yachting industry, that´s why in 2013 she decided to take the next step and launch her own international yacht crew agency.
Visit website: https://www.elcrewco.com