This course will introduce you to the principles of celestial navigation, the practical use of the sextant, the measurement of time, position fixing by the sun and stars, compass checking and great circle sailing.
You'll also study concepts of worldwide meteorology, including tropical revolving storms, and passage planning for ocean voyaging.
Upon completion of the course, you'll have a firm understanding of the theory of astronavigation and be able to fix a position using sun, moon and star sightings. You'll be awarded RYA Yachtmaster Ocean Theory Certification.
Course Syllabus
The Earth and the Celestial Sphere
The PZX Triangle
The Sextant
Measurement of Time
Meridian Altitudes
Sun, Star and other Sights
Compass Checking
Satellite Navigation Systems
Great Circle Sailing
Meteorology
Passage Planning
Passage-making
Communications
This course can be undertaken in the classroom or as a live online course.
---
Live Online Learning course available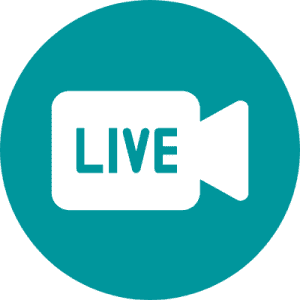 Our RYA Yachtmaster Ocean Shorebased course is also available as a LIVE online learning course delivered by UKSA's dedicated instructors. Real-time learning sessions are held over the voice and video platform, Zoom and can be completed from home using a WIFI enabled laptop or home PC*.
The course will be run over 6 days (09:00 – 17:00) via zoom with one of UKSA's expert instructors.
An RYA Yachtmaster Ocean Shorebased course pack will be posted to you once you are registered on the course.
Please note that the exam will not be classed as invigilated, and your certificate will state this. This will void your certificate if being used towards MCA Yacht qualifications e.g using the RYA Yachtmaster Ocean shorebased certificate as the prerequisite for MCA Master (Code vessel up to 200t) Unlimited or MCA Chief Mate (Yacht 3000t).
This will also void you exemption from the written element in a RYA Yachtmaster Ocean oral exam.
If you wish to use this certificate for the MCA Yacht qualifications or towards exemption from the written element of the RYA Yachtmaster Ocean oral exam you will need to sit an invigilated exam at a recognised RYA centre at a later date. UKSA can arrange this for you on completion of the course, please note a £50 exam fee will apply.
*Please follow the links below for system requirements to run Zoom on a laptop or PC.