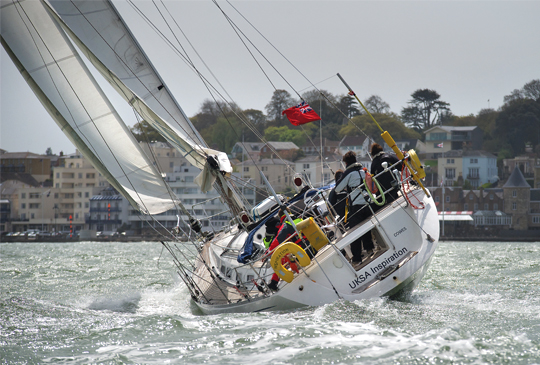 Train with the best at UKSA
Our industry-leading instructors and wider support team have been delivering courses for over 30 years, helping thousands of individuals launch long-term and fulfilling careers. We have longstanding links with the maritime industry and only deliver courses that are relevant, up-to-date and align with industry standards and expectations.
We are based in Cowes on the Isle of Wight, giving you access to train in arguably the best training waters in the world – the Solent. The all-inclusive nature of our courses means our students become fully immersed in their training, as they learn to live and breathe the marine world with us. Plus, there is no stress worrying about looking for accommodation or spending more than you need on food, as everything is included in one price.