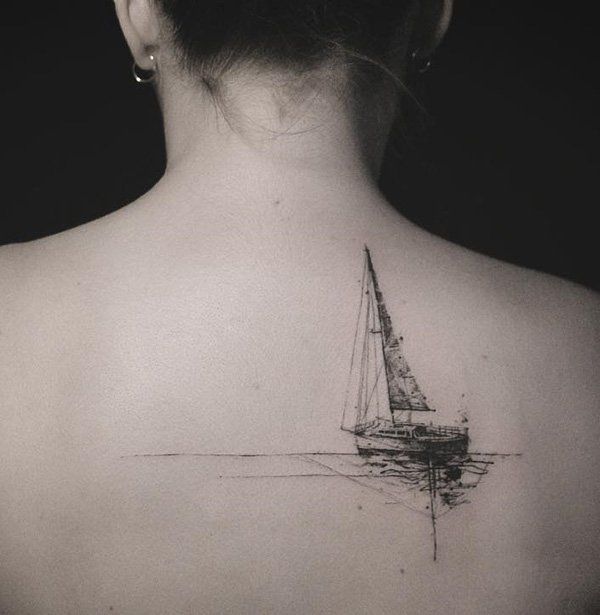 Can you work on a superyacht with tattoos?
Attitudes towards tattoos in the workplace are changing and the superyacht industry is no exception.
Body art has become increasingly popular worldwide and this has resulted in a change in view towards tattoos within the industry.
So the straight answer is yes, you can get jobs on board superyachts if you have tattoos. Recruitment however, is obviously dependent upon the type of tattoos that you are sporting, and the individual views of the owner.  It is unlikely for example, that you will be recruited into a client facing role in any high end hospitality sector if you have large facial/neck tattoos.
Erica Lay, managing director of EL CREW CO feels that as general attitudes towards tattoos are changing within society, larger more visible tattoos are becoming more accepted. Lay believes that experience is now of higher priority: "For senior positions, I'm finding that more often than not the experience is the clincher, and a great Chief Stew won't be turned down for an inoffensive tattoo. Chefs with tattoos aren't an issue, nor are engineers. I've even worked with some sailing yacht owners who expect tattoos on their crew, as in their eyes it demonstrates a 'real sailor'."
Maria Carnicelli, who has recruited crew for The Crew Network for three years, believes one reason for the historical 'no visible tattoo' request could be because of charter clients: [On charter yachts] the nationality of clients varies, and there is no certainty that they are ok with tattoos. I believe that in this case the no tattoo policy is set in stone just to avoid creating any potential discontent of the client"
Like Lay, Carnicelli does however believe that due to the shifting worldwide acceptability of visible tattoos, the yachting industry is following suit.
"Now that at least 60% of the worldwide population has at least one tattoo, the attitude has changed and those who in the past did not really 'like' tattoos have learnt to accept them. As usual, this is something that relies on the culture and the age of the owner."
Christian Deakin, Chief Officer onboard a 42-metre motor yacht, agrees that there has been a noticeable shift in attitude in recent years: "I remember looking at particular Facebook groups and recruitment websites before I joined the industry, and seeing that at least 50% of the posts said 'No visible tattoos', and thinking perhaps this is an industry I won't be able to become a part of".
Deakin has several tattoos, both visible in uniform and concealed. The pieces that are visible in uniform include a fully tattooed forearm and a 3/4 sleeve on his right arm, as well as a small ankle tattoo.
Whilst Deakin believes he has been fortunate that his tattoos have not prevented him from finding work, he understands this may not always be the case: "I have done quite well at working my way up the ladder and at no point have I been affected by the fact I have visible tattoos. Sadly, I'm aware this is not the case for all tattooed crew"
Most seem to agree that for heavily tattooed folk, it has historically been a case of 'finding the right boat', with owners that are perhaps more open-minded. Perhaps then, it is the introduction of a new generation of yacht-owner that is set to be the catalyst for a change in attitude. Deakin echoes this: "In my opinion times have changed, the mentality has changed worldwide not just in yachting. now everywhere you look you see people with tattoos. A lot of the new generation yacht owners have tattoos, so they are unlikely to say that their crew shouldn't have them"
To summarise then, if you have the right qualifications, a great attitude and a good work ethic, we believe that having discreetly placed or small, inoffensive tattoos shouldn't impede your chances of working on a superyacht.
Quotes taken from Superyacht Content, December 2022
Explore our superyacht courses