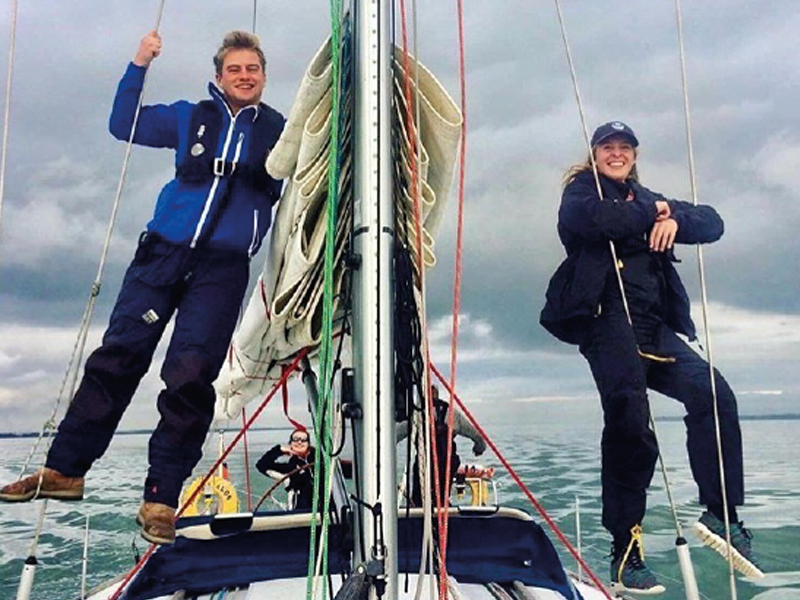 Winter in the Caribbean
UKSA courses allow students to see the world while developing skills to unlock the potential to gain work abroad. Current student, Sam Mabey shares his story before he heads off to the Caribbean next winter:
I get paid to do what I love
"Studying at UKSA has allowed me to get paid while doing what I love to do. I'm able to go surfing, windsurfing, sailing and paddle boarding in my lunch breaks and can travel around the world at no expense, seeing some amazing things.
"I've been able to have several jobs within the industry, including working as an instructor for UKSA."
Great opportunities have arisen at random times
I've learnt lots of skills while at UKSA – learning how to windsurf and cat sail was particularly enjoyable. I've found that great opportunities have arisen at random times as you're always around industry experts and I'm able to share advice with the people around me. My time at UKSA has been spent undertaking the Watersports Instructor Training and I am now doing the Yachtmaster Offshore Course.
UKSA has been the perfect alternative to A Levels
I've been able to have several jobs within the industry, including working as an instructor for UKSA. I'm looking forward to enjoying the racing season next year before I head off to the Caribbean in the winter."