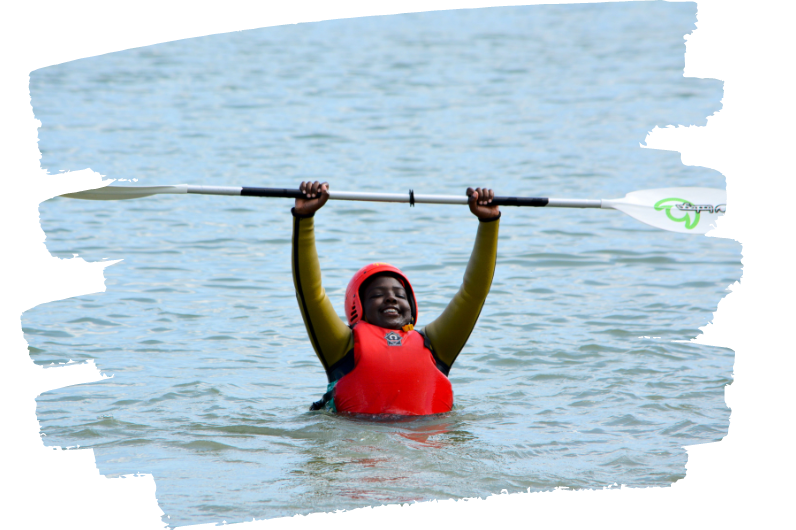 Did you know? Anton has never seen the sea before.
Many children like Anton have never seen the sea, let alone been for a swim in it.
"The instructors could not have been better and made it seem as if they had all the time in the world for us. The difference that the trip has made to children's confidence and the way they engage has been amazing – the experience was a great leveller. Seeing the transformation in children that lack confidence in the classroom has been really special. Out of 34 children only 4 could swim – those that were saying "we don't do water" on the ferry over were participating in pontoon jumps on day one! Two who said they couldn't swim now can. The boost to confidence has been remarkable." Neil MacKintosh, DSLV Academy
UKSA is proud to welcome around 8,000 school children for water based, residential experiences that are both life enhancing and affirming.  We have first-hand evidence to support that such activities help young people's mental health and confidence, build resilience, and instil life skills – all of which are essential for young people. In addition to this, the healing power of water has been shown to improve health, body and mind which is why it is more important than ever for young people, especially those from inner cities, to have on-water experiences.