Superyacht Cadetship assisted funding
Superyacht Cadetship assisted funding
Funding for young people aspiring to train as professional superyacht crew.
Superyacht Cadetship assisted funding has been established to support young people who wish to pursue a unique pathway into the superyacht industry and who have the potential but not necessarily the funds to access training.
We work in partnership with other charities including Trinity House, Seafarers UK, TK Foundation and various other funders, to help young people join the highly successful Superyacht Cadetship.
You must be applying for UKSA's flagship programme, the Superyacht Cadetship. Cadets who qualify for this funding are typically aged between 18 and 25 years old and are drawn from a diverse range of backgrounds.
Over the past 10 years, an average 30% of the annual intake of cadets have received assisted funding from our partnered maritime charities and funders.
Your course advisor will be able to assess your eligibility, advise you on how much you might be able to get funded for, and support you with your funding applications. Please call 01983 203038 or email [email protected]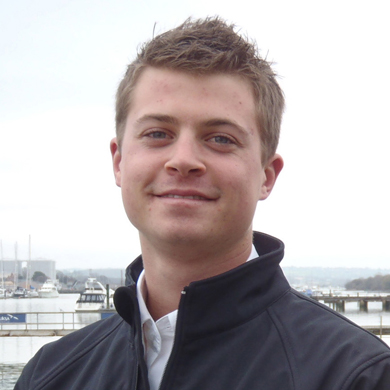 #SeaChangeStories
I started the SYC in October 2010 and completed my Officer of the Watch (OOW) 3000gt (Y) qualification in early 2014. Receiving the Trinity House bursary was incredibly important to me because without it I wouldn't have been able to fund the course. It gave me the extra drive to show everyone that they were right to give me the funding.

Lewis Smith – Business owner/SY Cadetship graduate