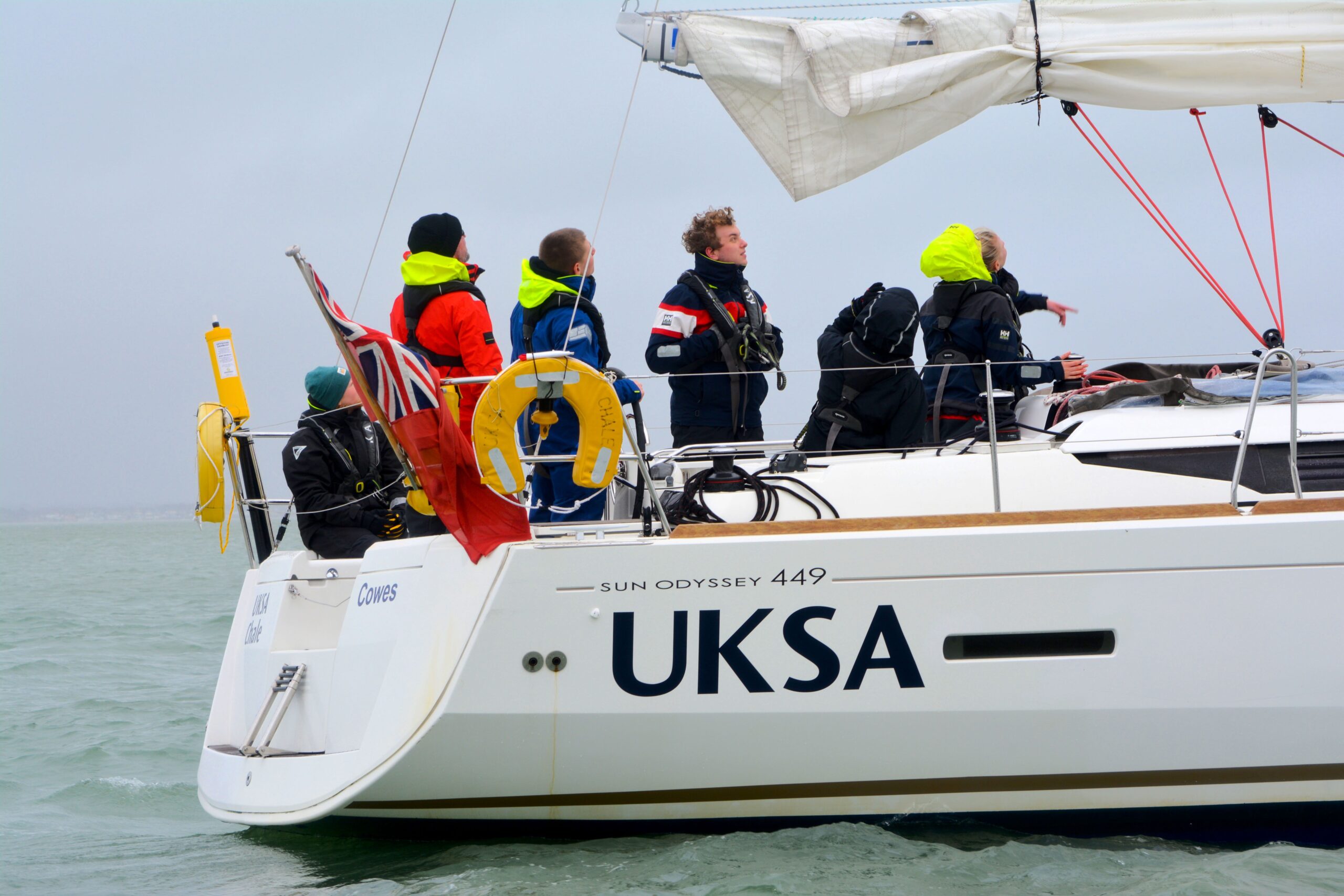 Increased intake for September 2023 will see it become UK's largest FE maritime training provider
UKSA has shared the success of its Further Education students as the academic year draws to a close with 100 per cent of its year two students going straight into employment or further education.
The world's largest RYA centre and UK maritime charity is increasing its capacity for its September 2023 intake, which will see it become the UK's largest training provider for FE students in the maritime sector.
The Isle of Wight based UKSA reports more than a third of students, 37.5 percent, on the Maritime Foundation NCFE (Level 3 Introductory Certificate) are starting employment with UKSA as watersports instructors. Nearly a quarter, 23.5 percent, of those on the Adventurous Outdoor Activities NCFE (Level 3 Diploma) are going onto UKSA's cadetship training .
Chris Frisby, Director of Training and Operations at UKSA, said: "We started this academic year with our highest intake for FE learners on record, seeing a 220 percent increase on pre-pandemic levels and are delighted to be able to increase this for this September. Our students this year have achieved a success rate of 99 percent which is incredible and 98 percent of our year one students are returning for year two. It's fantastic to see the success of the students across all years and as well as the students that are going onto our cadetship training course, those being employed by us is a great full circle outcome and we can't wait to have them be part of the team."
As well as the year's success, three of UKSA's students, Aroha Oakley and Clement Guignard on Maritime Foundation Year 2 – and Reef Wheeler on Outdoor and Adventurous Year 2 have been nominated for the Isle of Wight College Award for outstanding performance which will be announced on the 4th July 2023. The College has also deemed UKSA an 'excellent' provider for FE students by IoW college for the last two years.
The Maritime Foundation NCFE (Level 3 Introductory Certificate) two-year course is for school leavers and provides the perfect basis to enter the maritime industry. Although aimed at those who have no prior experience in watersports or yachting, students will leave the course with essential skills, qualifications and knowledge to get onto the career ladder of the maritime industry. Following the course, students will have the experience and qualifications to apply for an array of jobs within the watersports industry.
"Not only does the Maritime Foundation course set students up for a wide range of job opportunities, it's also a popular entry point for students without pass grades at GCSE English and Maths to go on to do further training in the yachting and watersports industry including UKSA's apprenticeship pathways. For students who are looking to escape the classroom and gain valuable work experience, it's a great choice," said Chris.
The Adventurous Outdoor Activities Programme (NCFE Level 3 Diploma) two-year course which requires a pass at GCSE English and Maths provides students with in-depth knowledge of the sports and outdoors industries along with the opportunity to enter the wider Maritime Sector including UKSA's flagship Superyacht Cadetship. Students participate in leading sessions as an instructor whilst working towards qualifications that will help them gain employment on completion of the programme. The course is a great choice for those wanting to go onto instructing, higher Education or the Maritime industry.
"The career options are endless with the Adventurous Outdoor Activities Diploma as students get the chance to learn about anatomy and physiology as well as the effects of nutrition teamed with the principles and practices of the industry. There's a lot of fun to be had as students gain their RYA Powerboat Level 2 Licence, dinghy instructing, and safety and rescue training as well as first aid," concluded Chris.