Jean-Damien first came to UKSA in 2005 to begin his journey working in the superyacht industry, after deciding to change career.
Fast forward to 2017 and Jean-Damien is working as a Chief Officer on board a 63-metre superyacht having become the first UKSA Cadet to gain the Master 3000gt qualification. He shares his story with us:
"Before I came to UKSA I had passed my degree in biochemistry and then wanted to spend a year in England learning English. I applied for the Superyacht Cadetship at UKSA and chose that route because of the way you can alternate between study time and work experience, as university wasn't for me.
Each day was full of new experiences and challenges
Each day at UKSA was my favourite day, as there was a lot to learn, lots to do and it was full of new experiences and challenges. The more I learnt, the more I realised that I knew nothing! The most important thing I learnt during my time at UKSA was having respect for people, regardless of background and experience, as everybody will bring something to the group at some stage.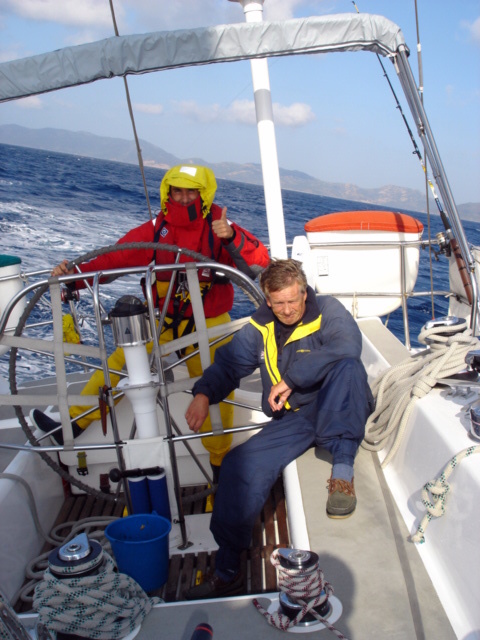 On graduation, I sailed around the world on a sailing yacht
On completion of my first round of training at UKSA, I sailed around the world on a beautiful sailing yacht. The highlight of my career to date was passing my Master 3000gt, after more than 10 years of working hard and investing a lot of time studying (both on board and ashore). It was a big achievement, especially considering that 10 years ago I did not even speak English.
My advice – learn, learn and learn
For those who are about to start their training at UKSA, I would say learn, learn and learn! Don't wait for tomorrow, go and bother every person on board to gain more knowledge, you will use this knowledge sooner than you think, or you will regret not knowing it."
Find out about the career courses you could do to begin a journey like Jean-Damien:
http://uksa.org/professional-training/deck/superyacht-cadetship/
Or speak to our careers advisors on 01983 203000