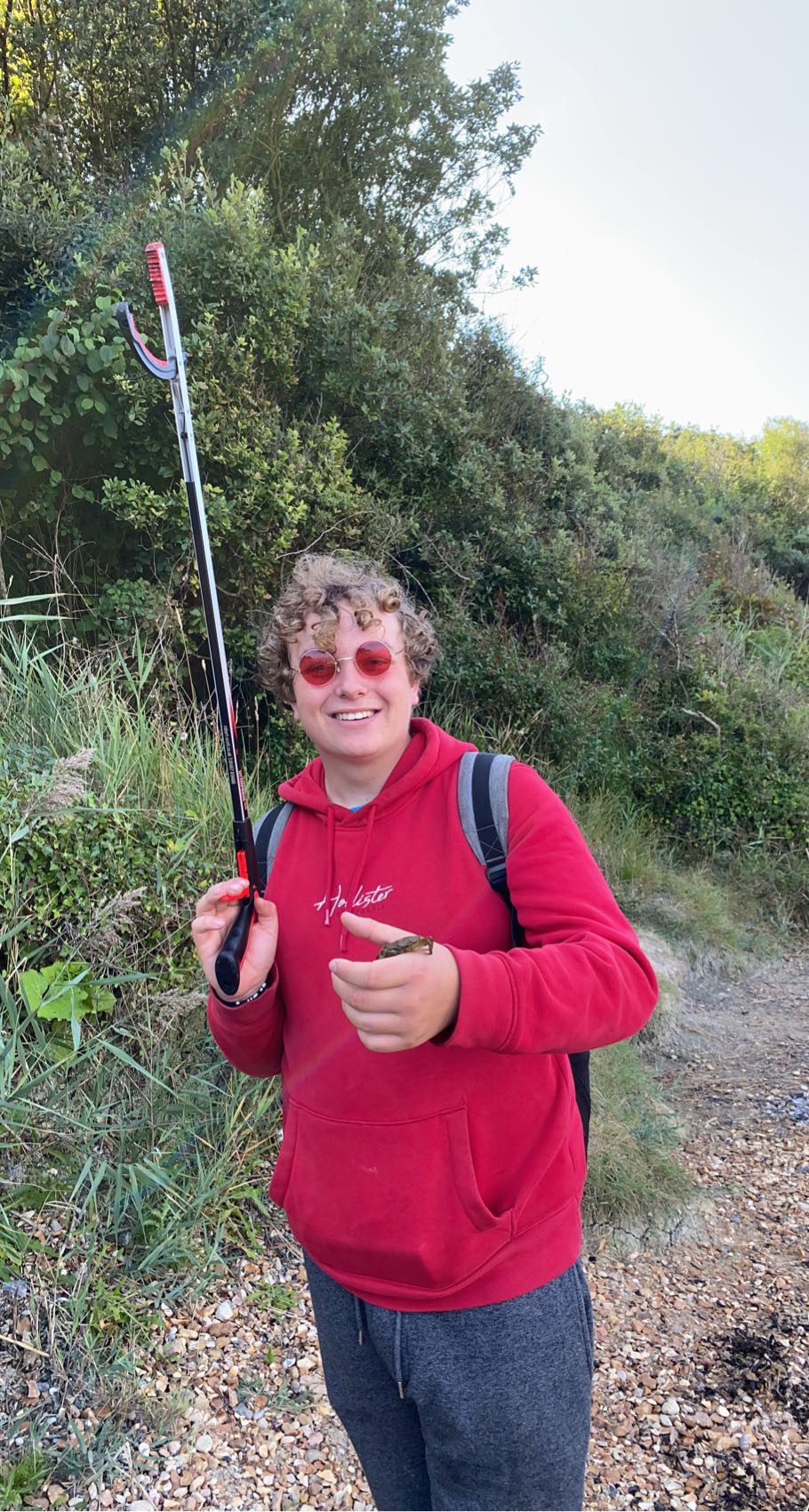 Wow, what a summer! The Isle of Wight Festival, scorching heatwave and "quality" family time.  Even in between work hours I managed to squeeze in some precious time at Freshwater Bay for sunset swims and peaceful paddles all around the coves.
sunset swims in Freshwater Bay
With my second oldest brother down from university, there was lots of catching up to do, and what better way than spending my evenings at SupDog, his paddle boarding business in Colwell Bay, which also catered for the whole family's enjoyment.
Isle of Wight Festival 2022, what a weekend! Despite the spouts of rain (the Isle of Wight never fails to put on a show) the Red Arrows went darting across the sky which always sends a chill down my spine, truly phenomenal. Kicking the mainstage off, headlining Friday night was Lewis Capaldi, and I can assure you a pack of tissues was required. His heightened sense of humour developed a strong bond and sense of unity in the audience, what an amazing night!
Saturday night welcomed Pete Tong's Ibiza classics with the heritage orchestra, an incredible array of lights, lasers and smoke, and a backdrop transforming us all to Ibiza. A personal highlight was seeing local Isle of Wight band, Wet Leg play at home in the Big Top, there was a real caulkhead vibe that afternoon. After swiftly scoffing a burger, we made our way to the silent disco tent to complete the weekend with ABBA vs Ibiza classics. It would be hard to find such a diverse electric atmosphere than the Isle of Wight Festival.
Another large part of my summer was my job. A busy season for the Piano Cafe completed. A five-minute walk from tourist favourite, Freshwater Bay, the Piano Cafe and Bar have been serving delicious cakes, coffees and meals for the last seven years and I am lucky to have had the opportunity to work with some of the best people I have ever met.  The cakes made by Charlotte, are truly worth visiting the cafe for!  I asked Charlotte what her favourite cake to make was.  "Chunky monkey cake" she said.  "Firstly, I think it just sounds fun and I love the combination of flavours – chocolate, peanut butter and banana." The Piano Cafe has strengthened my confidence and social skills, the ability to have fun even under the pressure of 20 flat whites and still laugh and have an enjoyable time with the people I can only describe as my extended family is a true privilege.
As the summer drew to a close and the nights got longer a new adventure awaited, UKSA year two …
With the summer over, it was back to college for another eight months of sail-powered fun. Now embarking on our second year of our NCFE Maritime Foundation course, my group started working on our day skipper course. Studying navigational and chart skills, we have already completed our VHF shorthand radio course. As interesting as these theory courses are, what would my life be without some water time?
We began the term by taking out the J80 keelboat, a nimble little boat capable of carrying six crew on board. As intimidating as they seemed at first, it wasn't long until we had all regained that burning passion for the helm. There is something so incredible about being able to control these 26ft boats and it gave us all a sense of achievement.
At UKSA we strive for a challenge, and that was certainly handed to us in the form of the Millennium Farr. A 46-ton, 65ft sailing yacht – now that was truly an adventure. On our second day, we attempted to see the Needles, possibly the Island's most famous landmark. Sadly, the forces of nature had other plans as we battled wind gusts of up to 50 knots and waves that were determined to soak us through. So far there's never been a dull day on the Farr, a truly honourable, yet humbling experience. Days like those honestly help us appreciate the true forces of nature. Thankfully these opportunities have helped me overcome my sailing withdrawals throughout the summer!
With our first half term coming to an end there is without a doubt, a lot more to come through the adventures of Morgan, and I will be sure to document everything that happens throughout the year. After all, we're only just kicking off…
Follow my journey at UKSA through my monthly blogs here.
Morgan McCarty
More information on Further Education Courses at UKSA