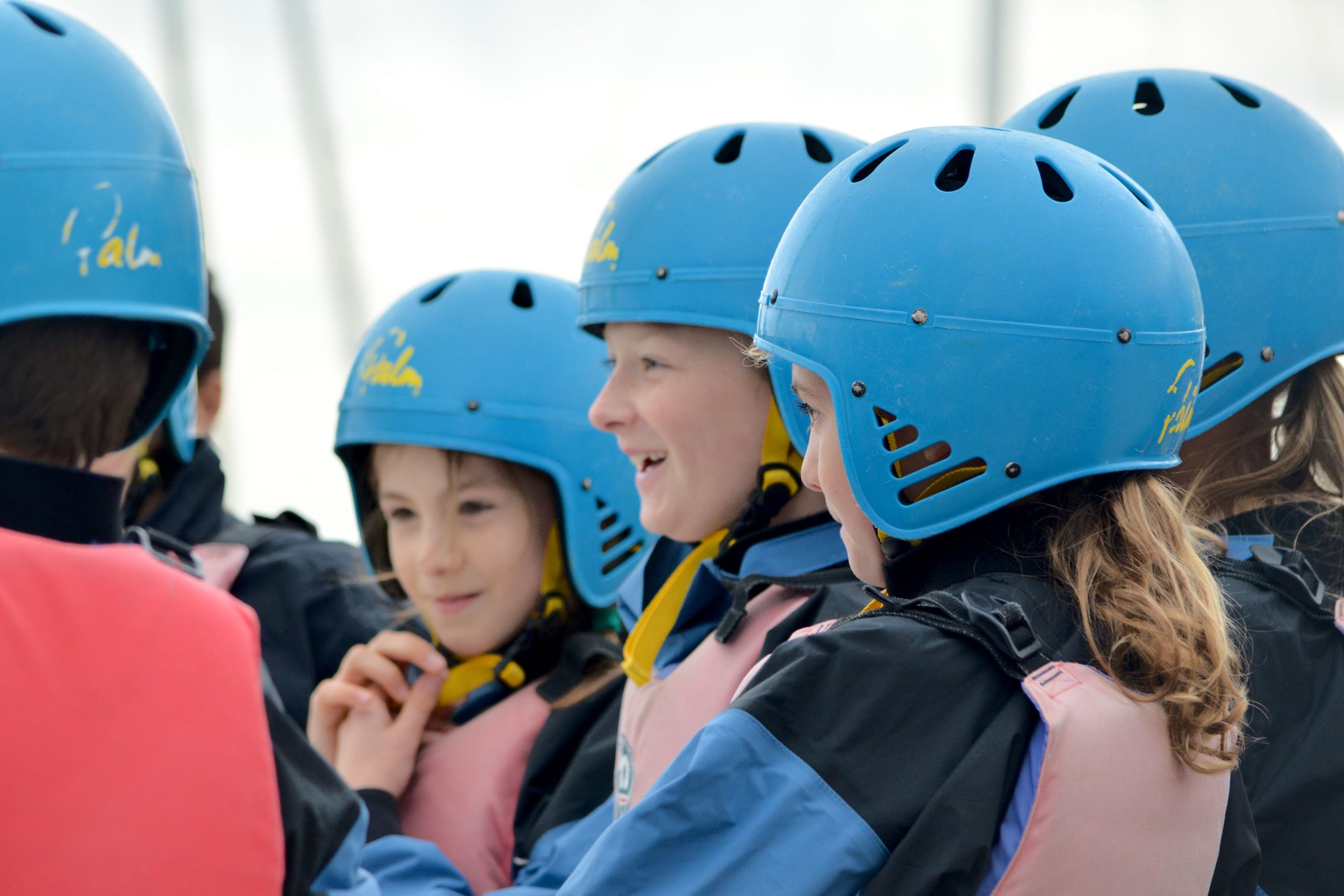 Today marks Outdoor Classroom Day, a global movement to inspire and celebrate outdoor play and learning, at home and at school. Children are spending less time outdoors than ever before and this is affecting their health, wellbeing and development. Time outdoors – on Outdoor Classroom Day and every day – will make children happier and healthier, as well as equipping them with the skills they need for life.
UKSA, based in Cowes on the Isle of Wight offers young people of all abilities activities where they can learn skills for life in an aspirational and safe environment. Its bespoke programmes are designed to build confidence and encourage teamwork using watersports and the great outdoors as a catalyst for positive outcomes. The charity is passionate about increasing the accessibility of outdoor learning and provides funding for children and young people who wouldn't otherwise be able to access their programmes. Since January 2021, UKSA has welcomed 1,616 pupils for school and group residential trips, 44 percent of these were funded.
Ben Willows, CEO of UKSA, comments: "At UKSA, we inspire young people to broaden their horizons through our life-enhancing water-based adventures, education and training. We know that many children and young people are missing out on life-changing opportunities because schools, local authorities and parents simply can't afford to pay for them. The fragility of these young peoples' mental health is exacerbated by a reliance on isolating social media 'screen time', which has been made worse due to the pandemic. Our outdoor learning programmes on the water are the antithesis to this. One student recently told us this about their time with us; "I learnt that I could push myself to the limits and do anything if I put my mind to it". This is why outdoor learning is so important."
He continues: "Our visiting students take part in water-based programmes designed to increase their leadership and life skills. What's more, for many of the young people, this is the first chance they have to get out on the water and the first time they have been away from home. Our Test the Water programme offers every Year 6 child from the Isle of Wight, the opportunity to come to UKSA for a half day adventure on the water, completely funded by our generous supporters. This year, we have also offered the opportunity to all year 7 students on the Island, who missed out due to the pandemic. In total to date, we have welcomed 2,114 children to the programme. We are so proud to be able to offer such an array of outdoor learning."
Outdoor Classroom Day's official report into outdoor learning and play at schools around the world reports getting outdoors connects us to the places we live and the environments we will want to protect. It is said environmental stewardship and connection with place is strongly related to the amount of time we are immersed in nature as children.
It also states getting outdoors results in better learning outcomes, across the board including creating improvements across all academic disciplines and helping with problem-solving and enthusiasm for learning. It can also contribute to improved test scores and grade averages. Of course, outdoor play gets children more active at a time when children everywhere are leading significantly less active lives than children a generation ago and this inactivity has health implications.
The report finally cites the boost to mental health time spent outdoors gives. With research from around the world pointing to the ability of nature to restore our sense of wellbeing.  Children feel better and perform better after they have been outdoors. Getting outdoors helps children feel calmer, helps process their day and builds the holy grail of capabilities: resilience.
UKSA aims to continue to grow its outdoor learning opportunities for children and young people, especially those from disadvantaged backgrounds.