Read how UKSA's Ben Willows had answered an advert in Yachts & Yachting, setting him on a course to become CEO of one of the UK's largest watersports training centres.
Read the full article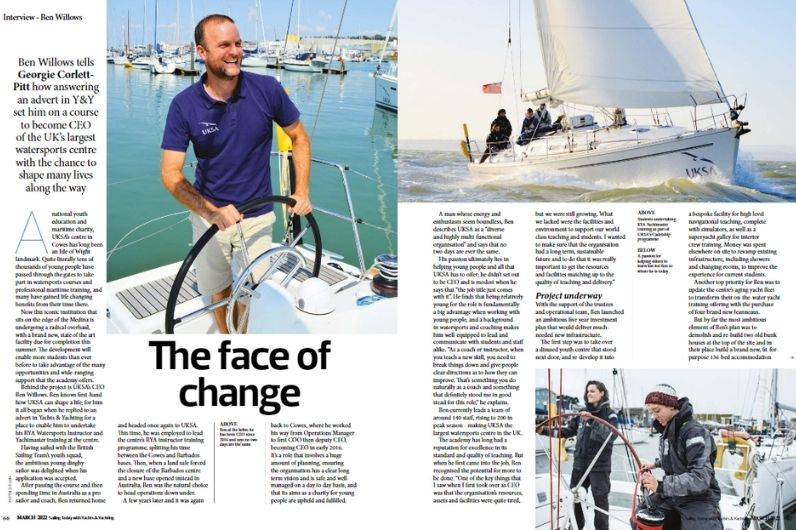 This article was published by Sailing Today by Yachts & Yachting in March 2022. All content on The Chelsea Magazines websites, magazines and associated digital products is the intellectual property of The Chelsea Magazine Company.