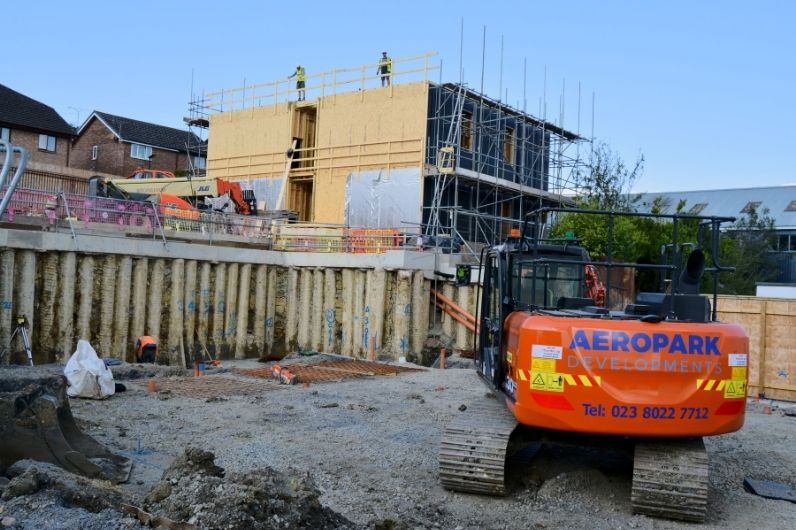 As we reach the end of September, the accommodation build project is progressing well and the construction site is busy and constantly changing.  The timber frame of the Upper Ground Floor structure is taking shape, and we can begin to see the scale of the new building, both inside and from a distance.
The main focus is now on works to the Lower Ground Floor, which will be of brick and concrete blockwork construction.  Once this is completed, the rest of the Upper Ground Floor will be built over it.  The concrete for supporting ring beam has been poured, as has the base of lift shaft and we will soon see the installation of the lower ground floor slab.  A huge tank and a pumping station to handle the waste water from the new building has been installed underground.  Our main contractor, Stoneham Construction and their subcontractors are working closely with UKSA to minimise disruption to us and to our neighbours.
While site works are ongoing, we have been working with our project managers ERMC on the final fit out of our new building.  We have ordered the bedroom furniture and are working on the design of the reception area.  We are very excited about the project and can't wait to see the accommodation block finished and in use.
More capital development news