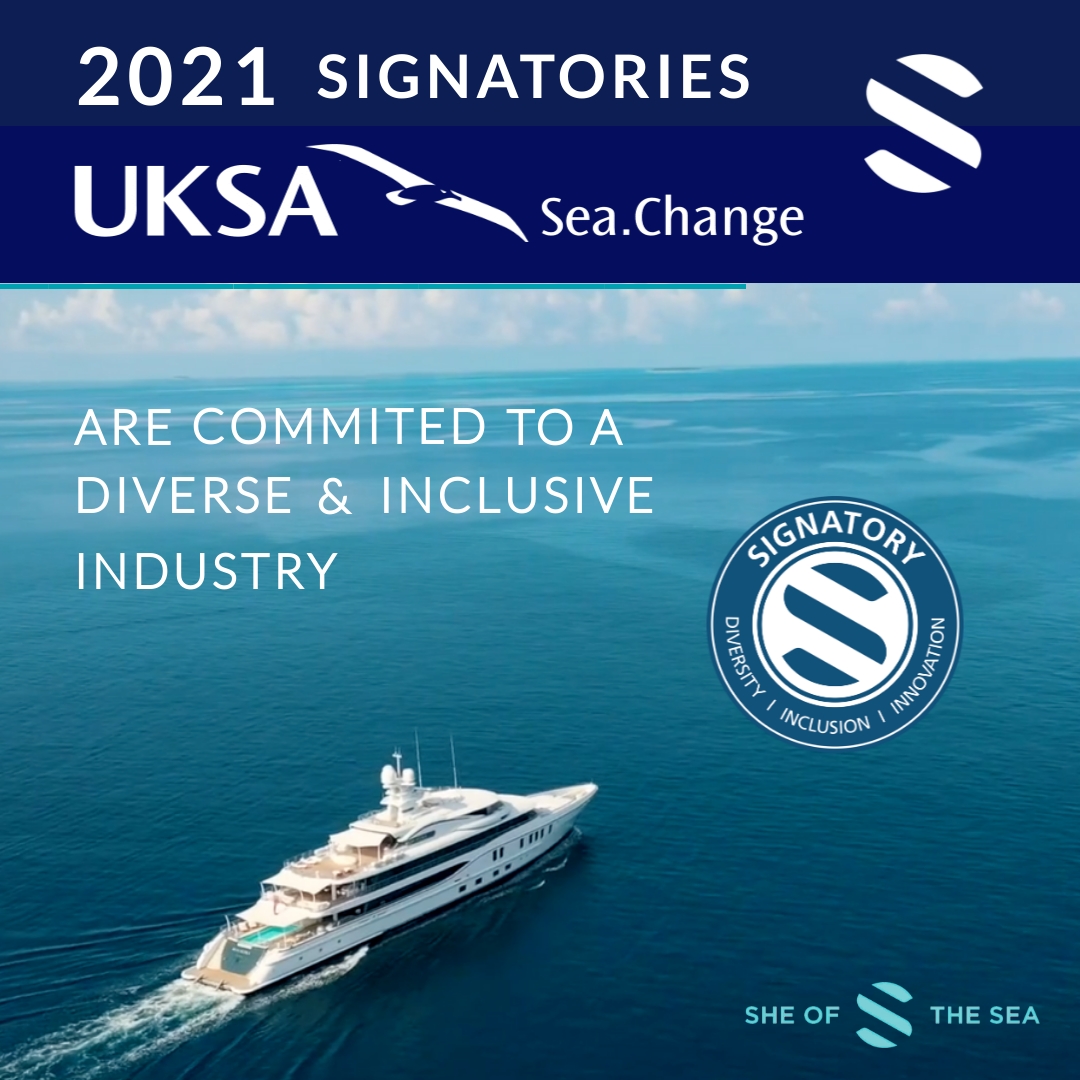 UKSA, the non-profit maritime charity, is thrilled to announce that it has signed the She of the Sea Pledge.
The Pledge is a commitment by She of the Sea and signatory organisations to work together to build a diverse and inclusive Yachting industry. Organisations that sign the pledge represent the industry's early adopters and leaders within this global movement.
The Pledge reflects global aspiration to see diversity and inclusion at all levels realised. A diverse workforce is widely recognised to significantly outperform any other.
Jenny Matthews, Founder of She of the Sea, comments: "From all corners of yachting, these organisations are utilising their unique platforms to create an increasingly diverse industry, both ashore and at sea. I am delighted to welcome UKSA as a signatory to our Pledge. Its work in driving diversity and supporting young people from all backgrounds to access its programmes and ultimately gain employment in the superyacht sector is exemplary."
Ben Willows, CEO of UKSA, comments: "UKSA welcomes more than 10,000 young people every year onto water-based careers and activity programmes. Through this work, we have practical experience in delivering educational courses to help enhance our students' life skills whilst creating concrete paths into maritime employment. We aim to drive a meaningful cultural change to improve diversity in the maritime sector and I am delighted to become a signatory to this very important Pledge."
For more information, or imagery please contact Chloe Buchanan at the MTM Agency, via: [email protected].