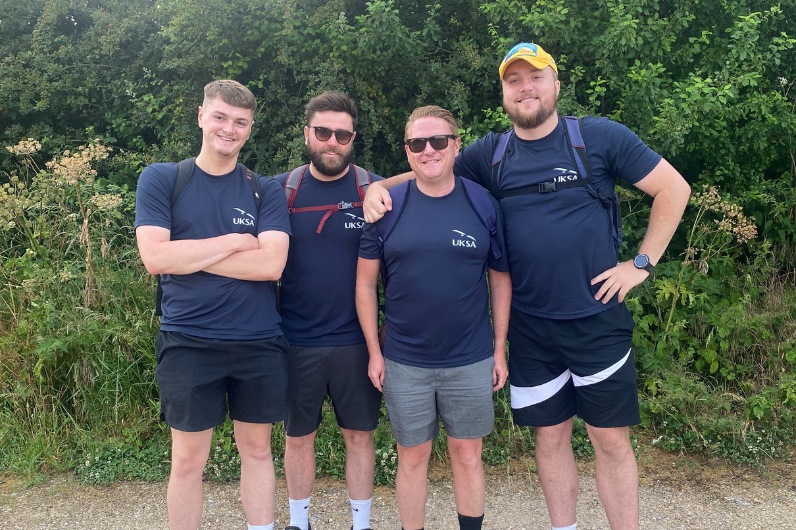 Goldenkeys Recruitment works with the Industry Guidance team at UKSA to find and recruit people for careers in the hospitality industry, private households, and in yachting.
This year, the company decided to support UKSA further by raising funds with a sponsored walk.
"After completing a charity fundraising challenge in May 2022, we wanted to do another challenge this year, but make it bigger and better" explained Goldenkeys Administrator, Gabby Moxham "We decided to walk 50k in one day for two wonderful charities that work to make a positive difference in our industries – that's UKSA and Hospitality Action. We managed to raise a grand total of £1,365 for our two chosen charities."
Social media and word of mouth were the main drivers in engaging donors and supporters. The Goldenkeys team provided regular updates of their training alongside information about both the charities and why they were undertaking the challenge. On the day of the walk, they posted video updates on their social channels to share their story with their supporters of how the challenge was going.
"We were really lucky that the whole charity fundraising challenge was very smooth running" advised Gabby. "We had loads of support from friends, family, clients, candidates and of course the team at UKSA! The only challenge on the day was the hot weather and blisters on our feet (all worth it for such amazing charities, of course!)"
Gabby's advice to others considering a challenge "your body can do a lot more than you think it can – it's important to push yourself and remember why you're doing it"