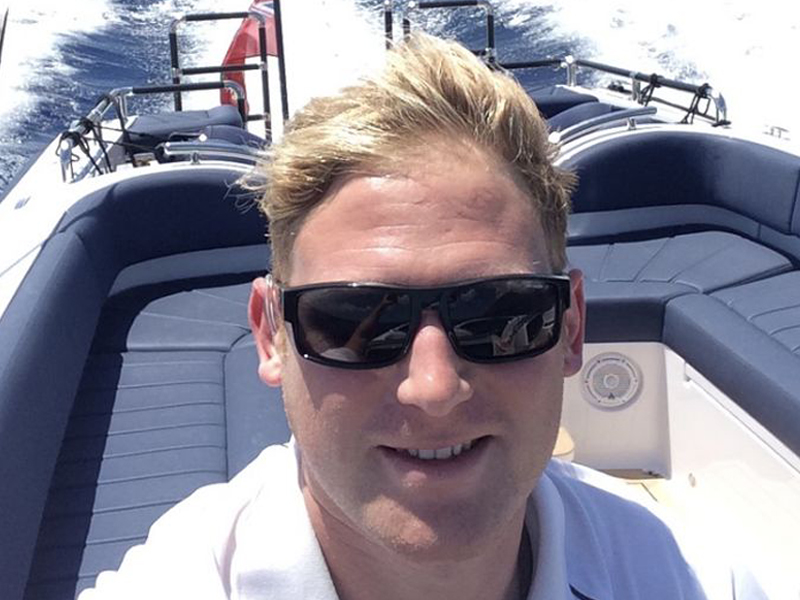 Hugo retrains and signs up to the Cadetship programme.
Thanks to funding from Seafarers UK, Hugo was able to join our Professional Yacht Cadetship programme. He now has a long-term career ahead of him in the superyacht industry.
How did you find our about UKSA?
"I was made redundant back in 2011, so came to a UKSA open day to learn more about watersports. It looked great, so I joined the Watersports Instructor Training (WIT) programme. I thoroughly enjoyed the training and was then asked to work at UKSA for the 2011 summer season, progressing to Lead Instructor in my second season in 2012.
When did you realise you wanted a maritime career?
During my time at UKSA I realised that I wanted a career at sea, so applied for the Superyacht Cadetship. I applied for a bursary to fund my studies from Seafarers UK, and thanks to their support I could pursue my new career path. Receiving the funding was a real lifesaver, as not only did it help with the initial costs of the course, it helped with kit costs and this meant I could start the course with the right equipment.
"I think one of the biggest lessons I've learnt at UKSA is the life experience you gain from being there."
What was your first job in the superyacht industry?
I secured my first job on-board a superyacht within a couple of days after graduating thanks to meeting a Cadet already working in the industry who had returned to UKSA for further training. Since my graduation from Phase One of the PYC, I have returned to UKSA for my Phase Three and Phase Five training (Phases Two and Four were spent working on superyachts). I am now working towards taking my Officer of the Watch (OOW) exam.
What has been your biggest lesson at UKSA?
"I think one of the biggest lessons I've learnt at UKSA is the life experience you gain from being there; not only is it living away from home but also how to look after yourself and to self-motivate."