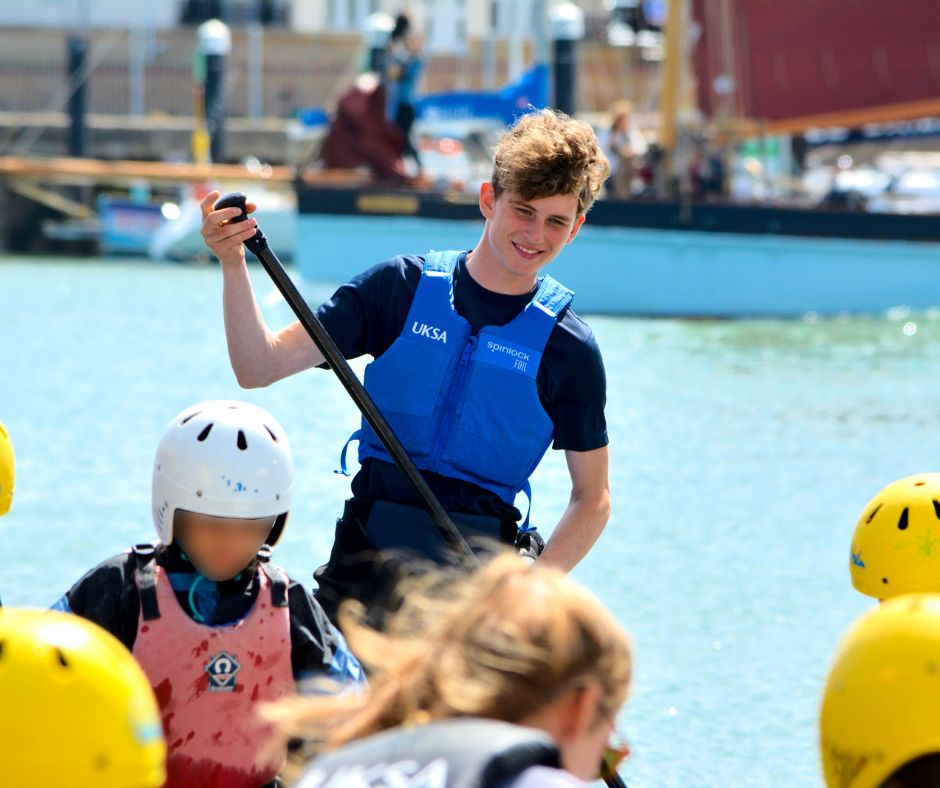 Layton was born in Sunderland and moved to Shanklin on the Isle of Wight with his Mum and older brother when he was two years old. With ASD, ADHD, dyslexia, dyspraxia and visual impairment in one eye, Layton found learning extremely difficult and struggled at school.
Having spent a lot of time missing school in Year 7 and 8, Layton was transferred from one school after another. "I think I got transferred from nearly every school on the Island".  Preferring to spend his time hanging out on the streets, Layton ended up running with the wrong crowd getting into even more trouble.
"I pretty much stopped going to school altogether from the start of Year 8" he said. "Luckily for me, the Youth Offending Team stepped in and suggested I came to UKSA for six weeks.  "I didn't think UKSA would want me because I'd been so naughty" he said.  "The instructors were brilliant.  They were really clear about everything and didn't get annoyed when it took lots of go's to get things right."
He came every Thursday for six weeks and it changed his life ……
Meet Trainee Watersports Instructor Layton Robinson
Suddenly life started making sense for Layton and he was desperate to stay on at UKSA after his initial six weeks to train as a watersports instructor.
"I had no idea there were jobs around watersports, I also didn't think I'd ever want to work!"
The welfare team at UKSA helped put together a programme where Layton spent four days a week training as a watersports instructor, and one day a week learning English and Maths with a private tutor.  "We were really tough on him" recalls welfare officer Kim Fry. "He had to stay out of trouble and get good feedback from the instructors – he did both!"
Just as things were finally getting better for Layton, his life became a lot more complicated when his girlfriend became pregnant, and he became a father at the age of 14.
"Milo is now 15 months old and one of the reasons I've stuck at something and sorted myself out.  UKSA helps young people and really does change lives.  My life would be very different if I wasn't here.  I would probably just be hanging about at home, doing something I shouldn't be …"
At 16 and employed by UKSA for the summer as an activity lead, what's next for Layton?
"I have enrolled on UKSA's two-year Maritime Foundation course which starts in September," he grins.   "The best thing about UKSA?  My future – I'm going to be a senior watersports instructor here!  Teaching kids and adults new skills and changing their lives, that's what I'm going to do."
Useful links