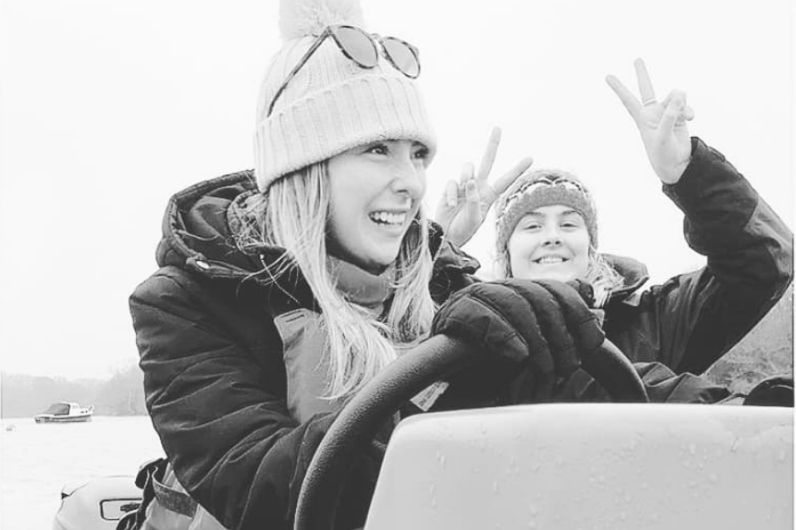 UKSA's Superyacht Hospitality Training course gives students all the training they need to launch them into a career as a steward or stewardess onboard a superyacht, enabling them to travel the world with like-minded people whilst earning money.
With the help of a Noel Lister Bursary, Maria Elizabeth Chant's dream of working at sea is about to come true.
For the past 4 years, Maria Elizabeth has been working as a travel agent for Thomas Cook. Following their collapse, Maria Elizabeth jumped at the chance of training to become a superyacht stewardess at UKSA. With her customer service skills, she has learnt as a travel agent, together with her experience working part-time at a B&B, becoming a superyacht stewardess is the perfect next step for her.
Where did you hear about UKSA and what made you decide to study with us?
"I heard about UKSA through a friend who has done the UKSA Superyacht Cadetship and I had been told that UKSA gives students the best start into the superyacht industry.  I did a little bit of research and although there were some cheaper steward/ess courses out there they didn't cover as much training.  I also liked that the UKSA Superyacht Hospitality Training course is all inclusive with the accommodation and food included."
Before signing up, did you know that UKSA is a charity?
"No I didn't know that UKSA is a charity. Fortunately I was eligible for a bursary which was a massive help as I didn't want to ask my parents for financial support."
How has your training at UKSA compared to the expectations you had before joining the UKSA Superyacht Hospitality Training course?
"The first week was really intense with so much information to take in and lots of reading to do.  Luckily I spoke to the other girls on the course who said that they were all finding it tough too so we stuck at it and it all started to sink in after a few days.  I have made friends for life; I love all the girls on my course and we get on really well despite coming from different backgrounds. I have learnt a lot and it's been really, really good fun. I really enjoyed the wine appreciation part of the course as well as the fire-fighting and the floristry."
What appeals to you about working at sea and in particular the superyacht industry?
"I have a passion for travel and I am drawn by the lifestyle, the adventure, the new experiences, the progression, having no ties and of course the money! I will start as a junior stewardess and my plan is to work my way up to eventually becoming chief stew.
How do you plan on getting your first job?
"I've actually been offered a job already on a 50m private yacht in Mexico, the interview for which was in Spanish over the phone! I am bilingual and they were looking for a Spanish speaker.  The captain wanted to fly me out as soon as the course finished but I won't have my ENG 1 Medical Certificate in time so I have had to turn the position down.  Instead I will go dockwalking in Barcelona with one of the other girls on the course.  Vanessa, our course teacher, has given us good advice on how to go dockwalking to get a job on a boat, such as where to go, what to wear and even how to stand when we approach a boat. I am a bit nervous but also really excited!"
Do you have a preference as to what type of superyacht you'd like to work on?
"I am totally open and I won't be fussy, but my preference would be to start on a smaller motor boat so that I can learn more in a less stressful environment and hopefully more easily work my way up the ranks!"
What advice would you give to anyone considering coming on the UKSA Superyacht Hospitality Training course?
"Be brave and accept a change of scenery.  The first few days are very hard but don't give up. And get your ENG 1 Medical Certificate sorted before you arrive so that you are ready to start working as soon as the course is over!"
Find out more