Our New Accommodation Centre
The vibrant residential experience of young people living and learning together in one location and the positive environment this creates is one of the reasons UKSA achieves such powerful outcomes. To enable UKSA to positively enhance the futures of thousands of young children, we have planning permission in place for a new accommodation facility. We have embarked on this exciting capital development programme to make us ready for the next generation and to work with 3,000 more young people every year. Planning permission is now in place for a new accommodation facility and on the 14th February 2020 we were delighted to announce some exciting news. Find out more. 
Phase one completed
A major appeal was launched in October 2017 by UKSA Patron, HRH The Princess Royal, as part of our 30th Anniversary celebrations. This has enabled us to make essential improvements to our education and training facilities.
So far we have
Agreed planning permission and designs for a new, modern and flexible accommodation centre
Secured a 50-year lease on the Cowes Youth Centre to provide new training and recreational facilities
Refurbished new shower and changing facilities with 25 new showers plus a wheelchair accessible area
Upgraded our yacht fleet; invested in four new Jeanneau 449s
Making UKSA fit for the next generation
Our goal is to have modern, flexible and accessible facilities and build a new 112 bed accommodation centre which will enable us to work with an additional 3,000 young people every year. We aim is to raise £3 million for the new accommodation centre by September 2021.
This new facility will not only improve the quality of our provision for young people but, over 10 years, it will enable us to deliver our education and watersports programmes to over 100,000 young people. We will also be able to help many more disadvantaged and disabled children as well as young people who would not otherwise have the financial means to afford to study for a career in the maritime industry.
A very big thank you
A number of individuals and organisations have already joined us in "Building better futures" for young people and these include:
The Princess Anne's Charitable Trust, Whirlwind Charitable Trust, Oakley Capital, North Sails, Lister Charitable Trust, Seafarers – Sir Edward Lewis Foundation, CHK Foundation, Minton Charitable Trust, Ocean Family Foundation, Peter Harrison Foundation and other private donors.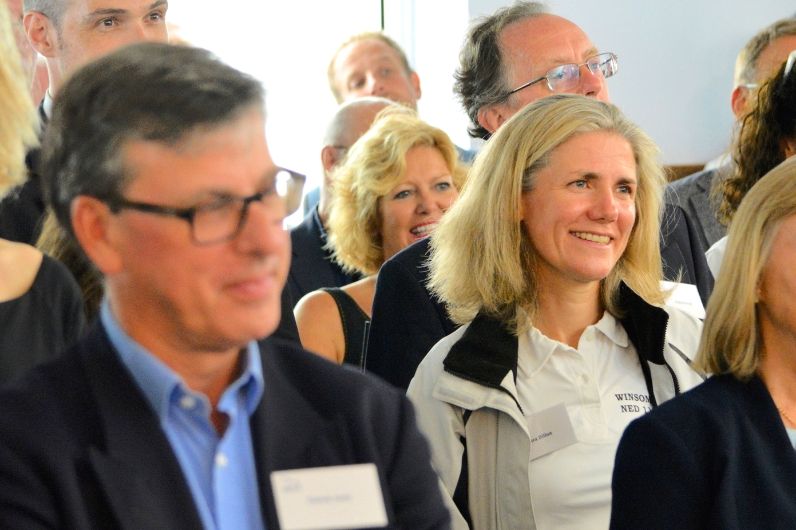 Join us today
As friends and supporters who understand and care about the work we do, and share in our vision for the future of UKSA, we are inviting you to become a member of the 50:10 Commanders Club.
Its vision is to invest in the lives of young people coming to UKSA and give greater choice and opportunities for the next generation. With your help we aim to raise £1 million for the new centre through 50 gifts of £10,000 and 10 gifts of £50,000. Your gift can be pledged over 3 years. Together we can have a positive and lasting impact on young people's academic, health and sporting abilities and therefore their quality of life.
Click here to download our brochure and application form