Cadetships at UKSA enable those seeking a career in the extremely competitive superyacht industry to gain an edge over others hoping for similar employment. Our Superyacht Cadetship offers a stimulating alternative to university and provides high-quality vocational training.
Ollie Garton is studying the first phase of our five-phase cadetship. Phase One offers 19 weeks academic training in seamanship, watch keeping, maintenance and industry knowledge. If he is still looking for employment before finishing this course, he will begin dock walking in Antibes and return later next year to continue the cadetship. Ollie shares his story: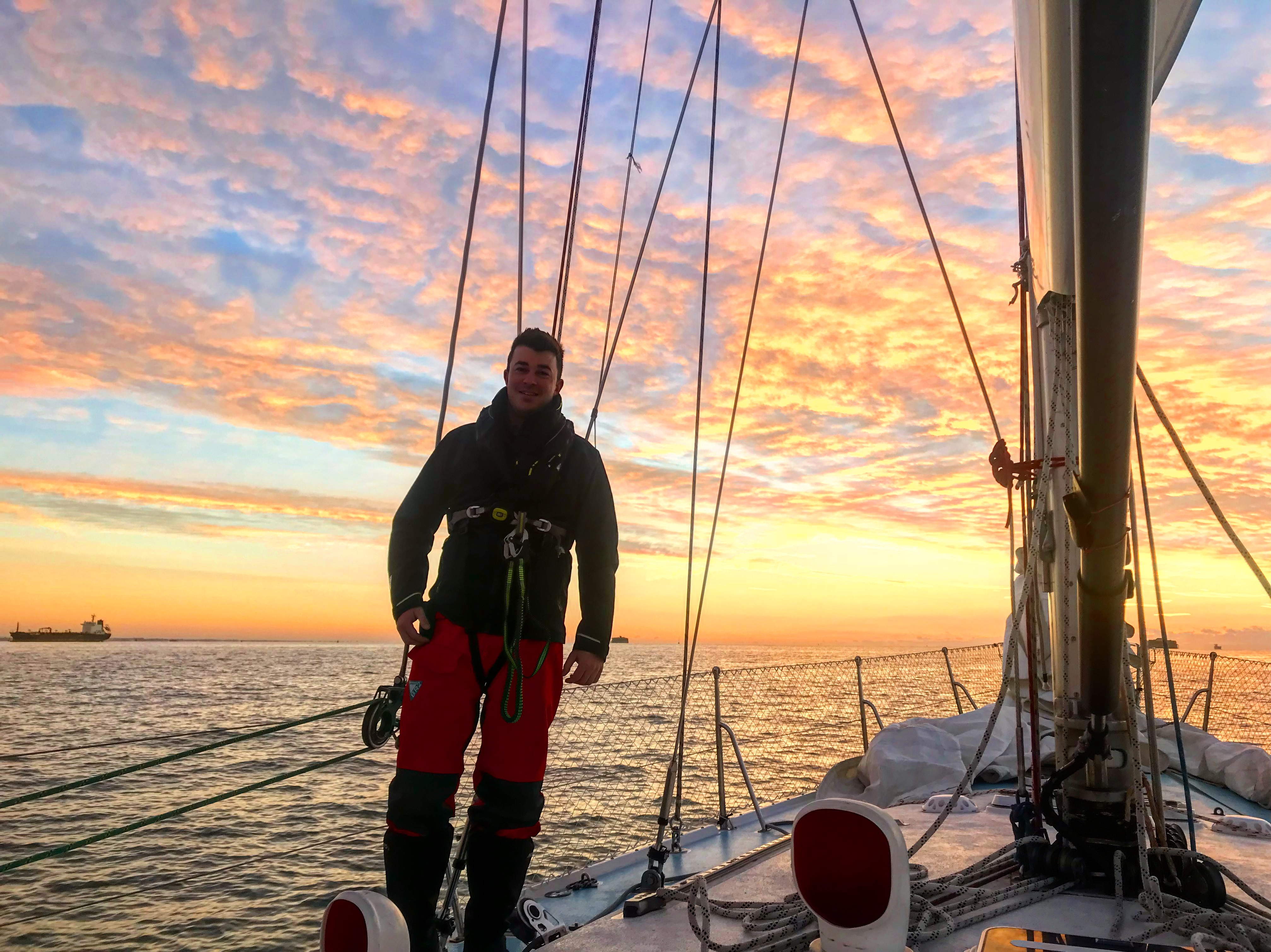 "I was working as a salesman but being in an office all day wasn't the life for me, so I searched far and wide on the internet for something different that I could do. UKSA had the best reputation in the industry so I thought that getting a qualification with them would help as the industry is so competitive.
Every single day at UKSA is different! There is no way you could ever be bored here as there is always something going on and there are lots of different events happening in the on-site bar. My best memory here so far is learning how to sail a 40-foot yacht backwards!
Since coming to UKSA I have become much more organized in all aspects of my life – I have learned how to maximise my potential in everything from sailing to writing a letter. I have learned loads from some really experienced instructors and met lots of great people. If I was to give advice to anyone taking this course I would say bring the biggest microfiber quick-drying towel that you can find!' Ollie was also successful in gaining funding from the Noel Lister Memorial Fund for the cadetship. For more information on funding and bursaries visit here.
To find out more about our Superyacht Cadetships please visit http://uksa.org/professional-training/deck/superyacht-cadetship/