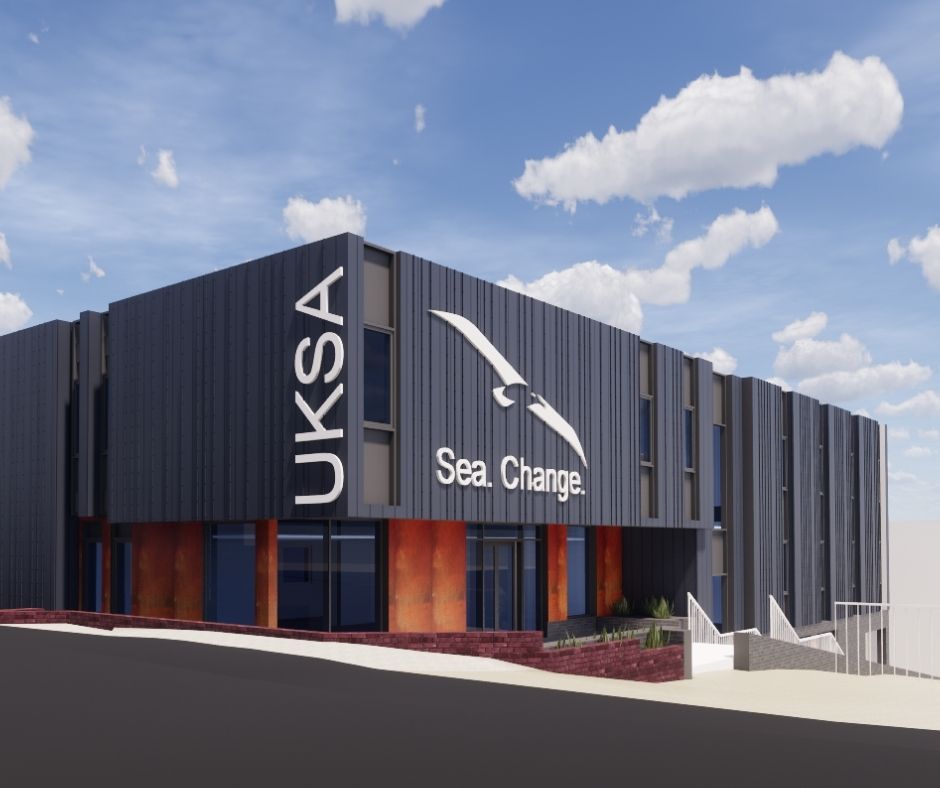 Building work has now commenced on UKSA's new 136-bed accommodation centre. This transformative project has been made possible by a number of generous donations including two new grants secured this week which total £415,000, putting UKSA in an even stronger position as it begins an 18-month build programme.
The Garfield Weston Foundation has confirmed it is making a substantial £300,000 grant to support the development of UKSA's new building. The non-profit maritime charity has been recognised by the Foundation for its work with young people and the significant impact it has in driving diversity and cultural change in the maritime sector. In addition to this, a private funder has donated a further £115,000 to the project.
The new centre on its waterfront site in Cowes, on the Isle of Wight will enable an additional 3,000 children and young people to visit UKSA each year, allowing the organisation to continue growing its impact on life skills and career prospects. The building represents a pivotal moment in UKSA's history, putting the organisation on an exciting new course for the future.
The configurable, modular accommodation will provide greater flexibility, alongside improved safeguarding and better disabled access.
Ben Willows, CEO of UKSA, comments: "The new accommodation centre is critical for us to provide the services and training to our young people and students in the future. I am incredibly grateful for not one, but two generous donations we have received this week, putting us in a very strong position as we begin the building programme. It has been humbling to have received such generous support; we have now raised more than £4m meaning we will realise our full ambitions for the project which we set out in 2017."
The UKSA site will remain fully operational throughout the development works, with completion of the works planned for mid-2022.
Follow the developments
The build can be followed through the UKSA's dedicated web page here.