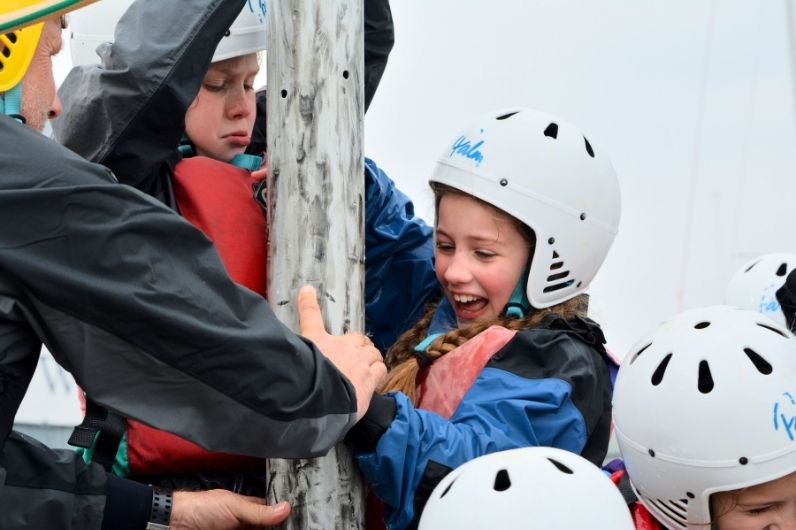 UKSA has announced it is a finalist in the 2023 School Travel Awards which recognise inspiring people and the best companies, venues and attractions which provide school trips.
Voted for by readers of School Travel Organiser, which helps teachers and educational visit coordinators plan and create school trips and learning outside the classroom, the Isle of Wight based charity has been shortlisted in the Best Sporting Venue category.
UKSA, which provides life-enhancing water-based adventures, education and world-leading maritime training for careers at sea, has been recognised in the category which celebrates venues which get children active and engage them in sport. Other venues shortlisted include Queens Elizabeth Olympic Park, Manchester City Educational Tour Experiences, Snozone, Twickenham Stadium and World Rugby Museum, and Wembley Stadium.
Ben Willows, CEO at UKSA said: "We're delighted to see UKSA recognised by those who have visited us in the School Travel Awards. Being voted by those who have had first-hand experience of what we have on offer here is incredibly meaningful. At UKSA, we inspire young people to broaden their horizons through our life-enhancing water-based adventures, education and training. The current cost of living crisis is seeing more children and young people missing out on life-changing opportunities because schools, local authorities and parents can't afford to pay for them and time outdoors, away from school, is crucial in giving them skills for life."
"Our water-based programmes for some, is the first chance they have had to get out on the water and the first time they have been away from home. It's proven that getting outdoors results in better learning outcomes across the board including getting children more active and I hope we see many more visitors seeing what we have to offer."
UKSA offers young people of all abilities activities where they can learn skills for life in an aspirational and safe environment. Its bespoke programmes are designed to build confidence and encourage teamwork using watersports and the great outdoors as a catalyst for positive outcomes.
The School Travel Awards 2023 will be taking place on 6 June at the five-star Royal Lancaster Hotel in London and hosted by Olympic medallist and broadcaster Katharine Merry.
You may also be interested in