Working in the maritime industry allows people to travel all over, applying their transferable skills to international job opportunities. UKSA regularly welcomes total beginners through its doors and soon has them ready and equipped to work out at sea – anywhere in the world. Former student Vanessa Rohlfs, who is currently working in Hong Kong, shares her story: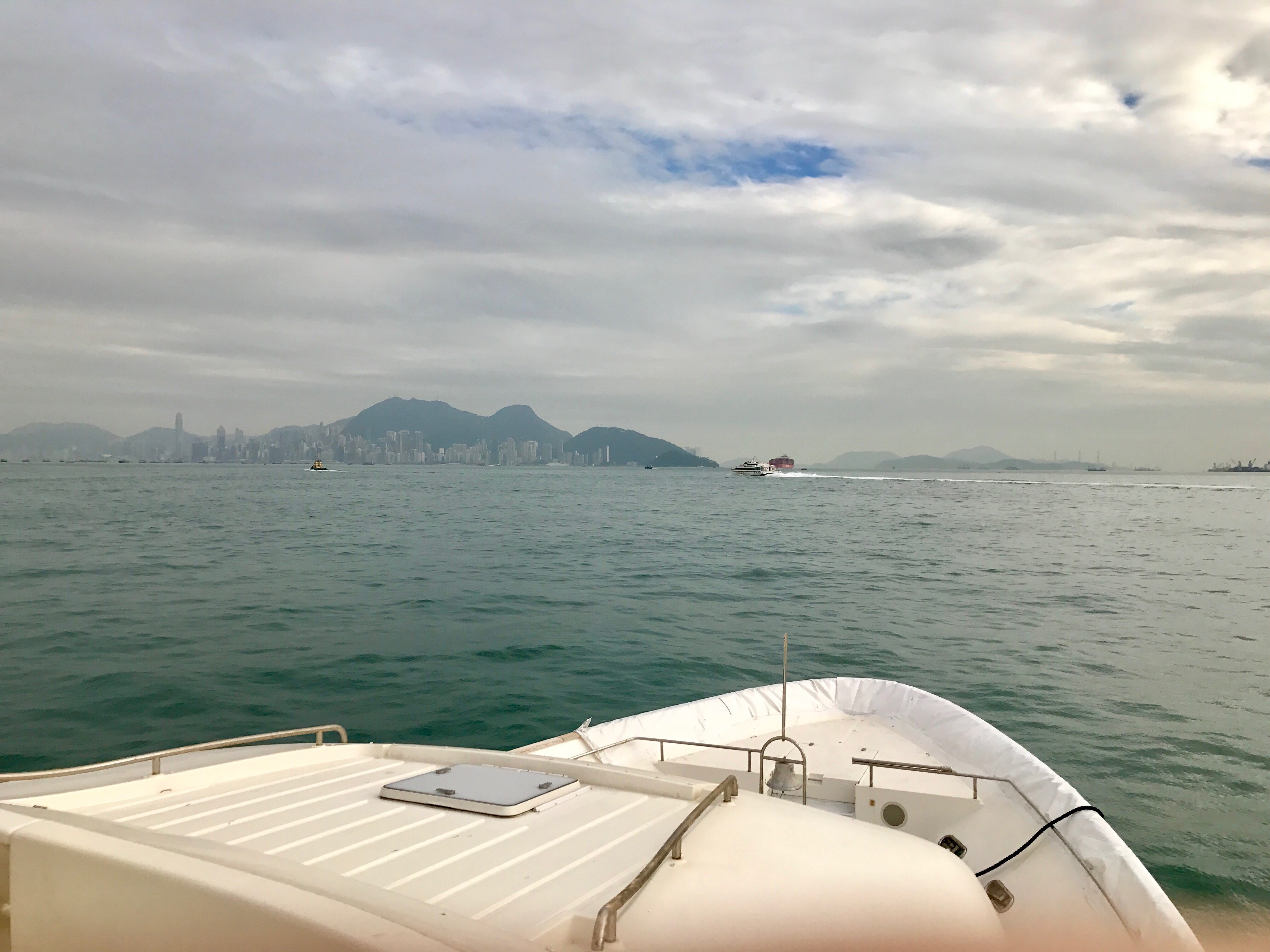 Vanessa's training at UKSA started with the STCW (Standards of Training, Certification and Watchkeeping for Seafarers) course. "The STCW is the basic certificate I needed to start my career in yachting and I learned so much during the 5-day course. My highlight was the firefighting training, as it was a totally new experience that was both terrifying and exciting at the same time! The course instructors were very professional and gave us plenty of great advice which has proved to be very useful for when I'm out at sea."
I was amazed at how much I learnt in just 5 days
For those, like Vanessa, arriving at UKSA with little to no previous experience on the water, the Competent Crew course is a great option. Introducing the fundamentals of sailing a moderate-sized cruising yacht, the course is aimed at beginners who want to become active and useful crew members. Vanessa reflects, "This course pushed me to get involved in all day-to-day activities on board and it's amazing how much I learned in just five days spent on a yacht. Our instructor was happy to teach us content beyond was actually planned for the course – he was very helpful. After completing both my STCW and Competent Crew courses, I felt like I was well prepared to start looking for a job in the yachting industry.
My first job was as a stewardess on a 33m Ferretti yacht
I was offered a job as a stewardess on a 33m Ferretti yacht two months ago and I have been living in Hong Kong ever since. As were a pretty small crew, I'm more a combination of a stewardess and deckhand – it's incredible how much I have learned already during the short time I have been here. My training at UKSA erased all doubts about my future and showed me that this is what I really want to do. I definitely want to return at some point to work towards a Professional Yachtmaster qualification."
To find out more about our selection of courses, visit: http://uksa.org/professional-training/