Youth and Mental Health Ambassador Dee Caffari MBE
The perfect role model to inspire our students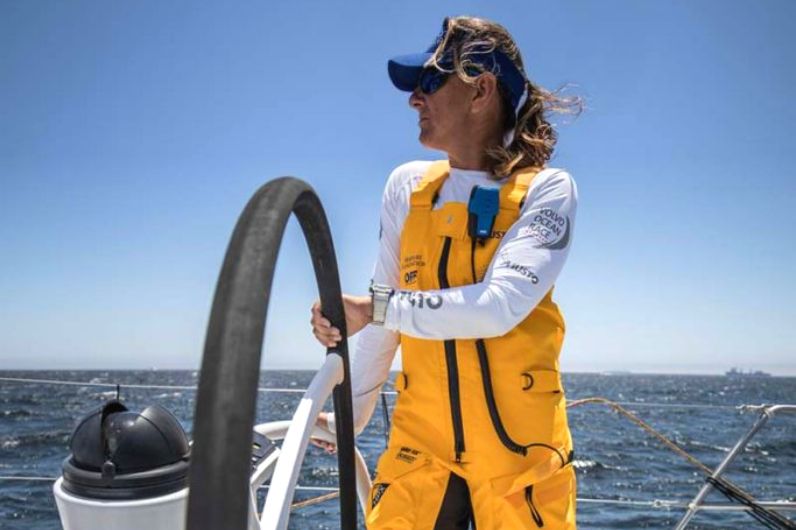 A UKSA graduate!
As a graduate of UKSA, Dee is perfectly placed to understand and promote us as an organisation that breaks down barriers and gives young people the hard and soft skills, needed not only in the maritime industry, but for wider employment.
A former PE teacher, Dee started her training at UKSA with a Watersports Instructor Training (WIT) course. This then led her on to the Pro Crew and Skipper Training (PCST) course, which is now equivalent to the Professional Yachtmaster qualification.
Dee passionately believes in our work
"It is a real pleasure to have been appointed the Youth and Mental Health Ambassador for UKSA. The last two years have been challenging for everyone. Uncertainty, financial concerns and less group activity have all taken a toll on mental health.
"Resilience is built up over time as a result of life experiences. Although with the pandemic we were all in the same storm, we weren't all in the same boat facing that storm and it has been particularly difficult for the younger generation. I hope that by supporting the UKSA in my role as Youth and Mental Health Ambassador, I will be able to facilitate confidence in our young people to ensure our future generations can thrive. Being out in the elements facing the forces of mother nature, you soon realise that everyone is equal. She doesn't care about your gender, race, religion or socio-economic background. Agile thinking, adaptability, teamwork and collaboration are all required, and these are all skills that are transferable into everyday life."